FORD'S PC ROLLED BACK RENT CONTROL TO SPUR NEW RENTAL CONSTRUCTION. HERE'S WHAT HAPPENED NEXT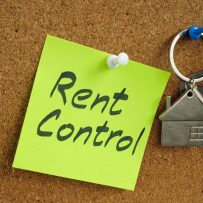 Renting in the Greater Toronto Area is becoming increasingly perilous for many tenants.
The average cost of rents in Toronto hit $2,898 in August, while throughout the region prices have generally skyrocketed by over 30 per cent in the last two years alone.
It's not a mystery why. Demand is far outpacing supply, particularly when it comes to purpose-built rentals. That is, housing built specifically for stable, long-term rental accommodation that is usually professionally managed.
The shortage has been decades in the making. And now a "perfect storm" of factors has made the impact on the rental market and rent prices especially acute, says Shaun Hildebrand, president of real estate consulting and data firm Urbanation.
"There's an intense level of competition among renters. Demand is growing on a number of fronts and there's extremely limited amounts of supply," he said.
In 2018, Ontario's Progressive Conservative government took a controversial step to try to address a dearth of purpose-built rentals. Fresh off his election win, Premier Doug Ford rolled back rent controls on all units built or occupied after Nov. 15 that year, saying the move would provide "market-based incentives for supply growth."
The government wagered that scrapping rent controls on newer units would encourage developers to build more purpose-built rentals, since the absence of rent controls, at least in theory, makes those projects more financially attractive.
Given the current circumstances for renters in the GTA, it may seem obvious the government's rent control revisions did little to create more supply. But the reality is more complicated.
A February report by industry groups and Urbanation found the changes did initially generate more developer interest in purpose-built rental projects. Between late 2018 and the end of 2022, the number of proposed rental units throughout the GTA nearly tripled from about 40,000 to more than 112,000, though less than a third were approved.
In the City of Toronto specifically, applications for purpose-built rentals more than doubled in 2019 from the previous year, according to a staff report.
Meanwhile, GTA rental starts (the number of units included in projects with shovels in the ground) hit a three-decade high of 5,958 in 2020, according to the industry report. That's about triple the average pace of rental construction starts of the preceding two decades, it said.
But then the momentum stalled, and progress has remained largely stagnant since.
The COVID pandemic hit and along with it supply chain constraints. That coincided with an ongoing skilled labour shortage. Then came progressively higher interest rates. Since 2020, average construction costs have increased four times faster than rents, according to Urbanation.
Many proposed rental projects became commercially unfeasible very quickly, Hildebrand said.
Unfortunately for renters, this all corresponded with intensifying demand-side pressures.
High interest rates and astronomical house prices have kept would-be homebuyers in the rental market. Those who do live in rent-controlled units are reluctant to leave, fearing huge increases in rent if they move into a new place. Landlords in Ontario can charge new tenants whatever the market may bear for a previously vacated unit, a practice known as vacancy decontrol.
The GTA continues to be a primary destination for new Canadians and has also seen a post-pandemic influx of international students, two demographics that typically rent.
Huge demand over next decade
A significant majority of purpose-built rentals in the GTA went up more than 40 years ago, according to the Canada Mortgage and Housing Corporation (CMHC). Construction slowed significantly in the intervening years, with investor-owned condos becoming the dominant source of rental supply in the region by far.
"We're now paying the price of not building," said Steve Pomeroy, a professor at McMaster University's Canadian Housing Evidence Collaborative, about the pressures on renters.
Urbanation projects that demand for purpose-built rentals in the GTA will grow by about 300,000 units in the next decade. Even under a "pretty optimistic scenario," the firm forecasts a deficit of more than 170,000 units over that same time period.
Notably, though, those projections were made before the federal government announced it is waiving the GST on long-term rental construction — a policy to spur development that's long been favoured by housing experts and industry insiders.
Some GTA developers have already indicated the move could see more proposed rental projects, and stalled ones, move forward. But the existing supply deficit in the region is so substantial that some experts say a tax cut is unlikely to be a panacea.
One problem is timescale. Short and long-term demand are expected to remain high, while rental projects, particularly those with large and complex footprints, take years to materialize.
"It takes four or five years, minimum, to create a unit," Pomeroy says. "An international student can get on a plane today and arrive by tonight or tomorrow. We can't produce a rental unit that fast."
A polarizing policy
Rent control has proven a politically divisive issue. The opposition New Democrats and Ontario Liberals were critical of Ford's changes to the province's rent control policy in 2018, and both parties have said they would reintroduce protections for all rental units if in government.
Critics of rent control argue that it deters both new construction and upgrades to existing rental units by landlords. Those who support it say the benefits to tenants, particularly a sense of financial stability, outweigh any potential negatives.
According to Pomeroy, the evidence from past decades presents a mixed picture. Rollbacks to rent controls in both Ontario and B.C. in the 1980s and 1990s, for example, did little to fuel construction of rental projects, he says.
That said, the lack of purpose-built rental housing in the GTA has quickly reached a critical point, with demand only forecasted to increase in coming years. Pomeroy says an ideal approach would limit the volatility of rent increases for non-rent controlled units, while ensuring new projects still make financial sense for developers.
"We have an under-supply of purpose-built rentals. And now we have to play catch up," he said.
Story by: CBC News