Five things to watch for in the Canadian business world in the coming week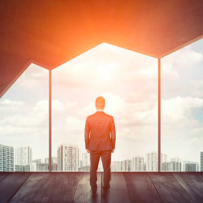 Five things to watch for in the Canadian business world in the coming week:
High times
Licensed marijuana producer Canopy Growth Corp. discusses fourth-quarter and year-end results on Wednesday. Shares in Canada's largest pot company by market capitalization hit an all-time high last week as investors gear up for the federal legalization of cannabis in October.
Housing report
Canada Mortgage and Housing Corporation releases the Housing Market Insight report on Wednesday. In May, CMHC reported a double-digit decline in multi-unit projects in urban areas, leaving them close to their 10-year average following several months of historically elevated levels.
Going digital
Financial services company Manulife Financial Corp. holds its investor day on Wednesday. The insurer said last Thursday that it will cut about 700 jobs over 18 months as it becomes the latest financial services company to streamline and digitize customer service operations.
Economic update
Statistics Canada releases the gross domestic product by industry for April on Friday.
The agency's previous GDP report in May stated that the economy grew at a slower-than-expected annualized pace of 1.3 per cent, largely attributable to a pull back in the real estate market amid new mortgage stress test rules.
Shaw earnings
Cable TV and broadcasting giant Shaw Communications Inc. discusses third-quarter results on Thursday. Commissioner of Competition John Pecman said in May that he wants to "shine a light" on Canada's broadband internet providers in order to make the broadband internet sector more competitive, including a change to regulations, easier switches between providers and more informed consumer choice.