'FINANCIALIZATION' OF HOUSING IS NOT THE PROBLEM – IN FACT, WE NEED MORE OF IT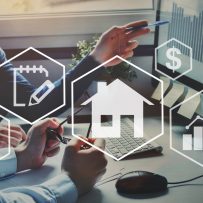 I've been thinking a lot lately about two hard, but related truths: the indisputable fact that a roof over one's head is a basic human right, and second, the growing realization that getting much-needed housing built will require a herculean effort.
Canada Mortgage and Housing Corp. says this country needs to build 5.8 million new homes by 2030 to solve the housing crisis. This effort would cost in the trillions, even if we estimate the price of each home conservatively.
The only way we can achieve that lofty goal is through new, innovative ways of funding.
Many commentators blame Canada's housing crisis on the "financialization of housing," defined as the use of financial instruments, institutions and investors in local housing markets. According to the Centre for Social Innovation, the financialization of housing is a complex system whereby housing is increasingly being treated as a commodity, a means of accumulating wealth, and as securities that are traded and sold on local and global markets.
But there is nothing inherently wrong with this. Instead of worrying about financialization, the better question is who should be getting the profits that come from this funding approach.
In fact, financialization, when done correctly, can result in the creation and accumulation of wealth on a broad basis among the population – beyond the narrow sliver of homeowners that currently benefit. Effective financialization is what will allow more people – those who currently do not have the means – to own homes. This is a desirable outcome, and one that can only come from frameworks that allow for real estate assets to be traded on the markets.
Profits from real estate should – to the degree possible – remain here in Canada and be reinvested in a virtuous cycle of steady and beneficial growth in the communities where the housing is built. Meridian (like all credit unions), is owned by the members who bank with us. That means the mortgage borrower who uses an innovative financial tool from their local credit union and deposits their savings there, helps to fund the loans that go to the not-for-profit housing developer, the construction company who builds the homes and the local trades who work on the construction site.
My team and I at Meridian are bullish on innovations like co-ownership mortgages that allow buyers to purchase a percentage ownership in a building. We support shared equity-appreciation lending that allows families on modest incomes to afford the down payment on a home and share in the equity appreciation of that home over time with a patient investor.
Community investment bonds are another innovation, offering competitive rates of return for investors while providing funding to build attainable housing.
All these innovations "financialize" residential real estate, and by doing so allow more buyers to get into the real estate market.
We need more of these financial innovations. We need more Canadian pension investment funds that put money into developing the growing stock of residential real estate. We need more vehicles for both individual and institutional investors. Doing that right will be good for the community, the country and the pockets of millions of Canadians.
Story by: The Globe and Mail