Federal ministers mandate letters released – capital gains review to proceed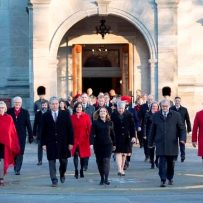 On Friday, December 13, 2019, the federal government published the mandate letters given to the new (and re-appointed) cabinet ministers. This CFAA Newsletter addresses the elements of those letters which are the most important to rental housing providers. These fall into three areas, namely housing policy and programs, tax policy and programs and energy regulations and programs.  Those areas are addressed by five ministers.
The mandate letter to the Minister of Finance strongly suggests that the review of the capital gains inclusion rate will proceed, although the timing and details of the process are not yet known.
Minister of Families, Children and Social Development (responsible for Housing)
Ensure the effective implementation of the Canada Housing Benefit

Continue to build and renovate housing through the National Housing Strategy

Ensure the effective implementation of the new First-Time Home Buyer Incentive, and increase the qualifying value in high-cost markets.

The program should adjust to reflect changing market dynamics.
Minister of Finance
Undertake a review of tax expenditures to ensure wealthy Canadians do not benefit from unfair tax breaks. [This will almost certainly include a review of the capital gains inclusion rate, which is important to investments in rental housing.]

Ensure this process provides transparent and public reporting of the results and analysis.

Consider making the borrower stress test more dynamic

Implement a tax on foreign speculation and vacancy in housing
Minister of National Revenue
Support the Minister of Finance in implementing a tax on foreign speculation and vacancy in housing
Minister of Natural Resources
Operationalize a plan to help Canadians make their homes more energy-efficient and climate-resilient, including providing free energy audits to homeowners and landlords, and incentives to maximize energy savings
Minister of Environment and Climate Change
Implement the Pan-Canadian Framework on Clean Growth and Climate Change, and introducing new measures to meet Canada's 2030 targets for Greenhouse Gas emission reductions

Lead efforts to create a plan to reach net-zero emissions by 2050
CFAA will be working with those ministers to seek to achieve the best results for renters and rental housing providers of all types and sizes.