Fed announces interest rate decision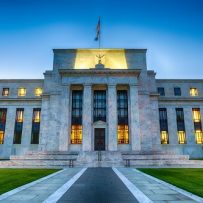 As expected, the Federal Reserve held interest rates steady today as they assess where the economy is headed – and the agency intimated that rates might stay low for a good while to come.
Most experts felt the Fed's policymaking committee would decline to raise rates today as the agency feels out the likely economic effects of the new administration.
"I don't look for the Fed to do anything this week," Sung Won Sohn, an economics professor at California State University, told the Associated Press. "They are starting to get their ducks in a row for further hikes, but it will be too soon to pull the trigger."
Most other experts agreed that the Fed would take a wait-and-see stance. Consumer and business sentiment jumped after the election of President Donald Trump, but most experts felt the central bank would bide its time to make sure that rising confidence is matched with actions like stronger investment spending, hikes in compensation and continued hiring, according to a Bloomberg report.
The Fed's decision today confirmed those expectations.
"In view of realized and expected labor market conditions and inflation, the Committee decided to maintain the target range for the federal funds rate at 1/2 to 3/4 percent," the Federal Open Market Committee said in a statement. "The stance of monetary policy remains accommodative, thereby supporting some further strengthening in labor market conditions and a return to 2 percent inflation."
The FOMC also said that it expects economic conditions to evolve in a way that will warrant "only gradual increases" to the federal funds rate in the immediate future. The rate, the committee said, "is likely to remain, for some time, below levels that are expected to prevail in the longer run."