FAIR TAX = FAIR RENT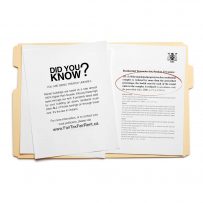 Property Tax Fairness for Renters: It Can Be Done
Despite what some politicians say, property tax fairness can be achieved.  FRPO has already demonstrated this by comparing rental property tax rates of various major cities across Canada. Virtually every major city in Canada taxes tenants fairly – with the exception of Ontario. 
In Ontario, cities like London, Toronto, Windsor and Hamilton tax tenants at two to three times what they tax homeowners. This is not the case in Montreal, Halifax, Winnipeg or Vancouver, where all residents pay the same tax rate.

The Ontario government has failed to require municipalities to tax tenants the same as homeowners. If all municipalities did the right thing, they wouldn't have to.

It is important to recognize some municipalities do treat tenants and homeowners the same. A total of sixteen municipalities across the province do tax tenants fairly compared to homeowners. They utilize the same property tax assessment process as all other cities and towns in Ontario. They face the same fiscal pressures. Yet, they made the responsible and right decision.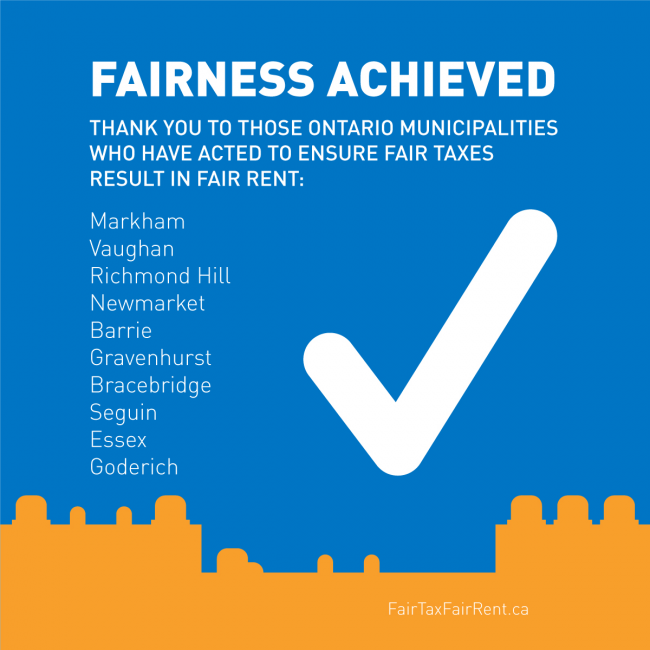 A home is a home, regardless of whether it is owned or rented. 

It's time for Fair Tax Fair Rent.
How Fair Tax = Fair Rent
Renters in Ontario are being treated unfairly. Rental buildings are taxed at a rate on average double what homeowners pay. 
All tenants pay property tax. It is included in your monthly rent. For the average tenant, about 20% of your monthly rent goes toward municipal property taxes. 
If property taxes paid by your building go down, landlords must pass ALL of those savings on through lower rent. It's the law.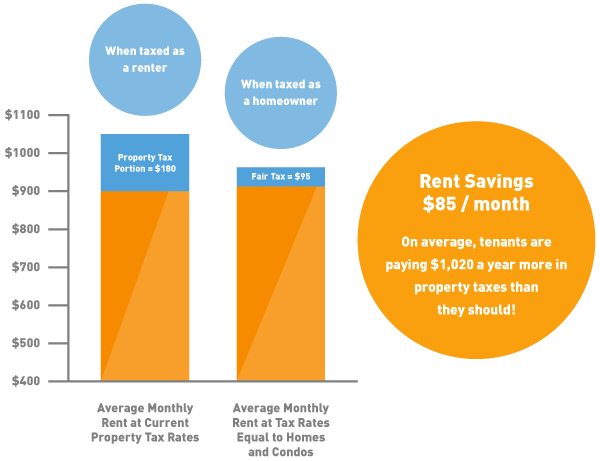 The average tenant in Ontario in a 2-bedroom unit pays about $180 per month in property tax. This would go down to $95 per month on average if the rental building tax rate was equal to what condo or homeowners pay. This means rents would go down by $85 per month, on average. By law, your landlord must pass along these savings on to tenants.
FAIR TAX FAIR RENT
In cities and town across Ontario, tenants are being targeted and ripped off by their local governments. Fair Tax Fair Rent is a coalition of concerned Ontarians committed to exposing this unfair tax on tenants.
Our goal is simple – fair taxes and fair rents for tenants.
If you'd like to educate your tenants on this issue and further illustrate the savings, you can find a city-by-city breakdown here: http://www.fairtaxfairrent.ca/how_much_would_you_save
To support this initiative you can sign the petition here: For Fair Rent, demand Fair Taxes – take action.