EXTENDED RENTAL FREEZE 'A TIPPING POINT' FOR SMALLER LANDLORDS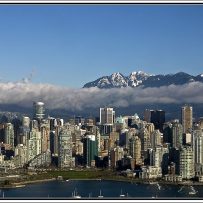 Demonizing landlords, extending a rental increase freeze for a full year, capping rent increases at the rate of inflation and restricting renovations in a market where most apartment buildings are more than 50 years old are all now the policy of the B.C. provincial government, based its recent legislation and statements.
"This marks a tipping point for some landlords," said Robert Greer, a principal and multi-family specialist with Avison Young in Vancouver. "Some will throw in the towel."
"The changes mean no more tenants will face eviction notices for phoney renovations that were never going to happen," said Spencer Chandra Herbert, MLA for Vancouver West-End, on behalf of David Eby, Attorney General and Minister Responsible for Housing, in announcing the most restrictive rental rules in Canada.
The legislative changes, announced March 1, will "stop illegal renovictions" and make changes to the tenant/landlord resolution process, tilting the process to favour tenants.
"All this will have the unintended consequences of reducing the amount of rental housing available," said Zac Killam, CEO of the Landlord Credit Bureau, who said "hundreds of small landlords" offering the least expensive rentals – basement suites, for example – are bailing out of the rental business. "The [government] has essentially taken the financial impact that tenants are facing and placed it on the back of small landlords."
The math appears brutal, whether one is trying to rent a single suite or an entire apartment building.
Mark Goodman, managing partner of Goodman Commercial Inc., which deals almost exclusively in Metro Vancouver multi-family buildings, provided an actual example of the expense increases paid by the owner of a 20-unit rental apartment building in Vancouver between 2019 and 2020:
• Property taxes: up 24 per cent;
• Insurance costs: up 36 per cent;
• Hydro costs (heat/electricity): up 16 per cent;
• Water and sewer costs: up 10 per cent; and
• Cleaning and sanitation: a 6 per cent increase.
The landlord, however, remains under an 18-month long rental freeze and can only increase rents in 2022 by 2 per cent.
As of July 1, 2021, B.C. legislation will require property owners to apply to the Residential Tenancy Branch before they can terminate a tenancy agreement for a renovation, but landlords will likely have a hard time getting substantial work done, based on official government statements.
"By putting an end to this kind of bullying behaviour, meant to drive out long-term tenants and jack up the rent, we're protecting renters and supporting rental housing providers who do proactive maintenance of their rental homes," said Spencer Chandra Herbert
Buyers still bullish
Despite the government's anti-landlord hyperbole and the rental and renovation restrictions, hardy investors still appear willing to buy B.C. apartment buildings.
Metro Vancouver saw a total of 78 multi-family rental properties sell in 2020, just one less than in 2019, according to Goodman Commercial. The dollar volume increased by 2.7 per cent year-to-year to $1.13 billion and the average per-door price rose 8 per cent to $403,000.
The January CBRE-brokered sale of a 15-building Vancouver portfolio for $292 million, to a Toronto-based real estate investment trust (REIT), shows the appetite for B.C. rentals remains keen.
In March, Greer's Avison Young team sold a $45.5 million four-building rental portfolio in New Westminster and Burnaby. The sale was split into three parcels with local investors outbidding institutional players.
"We had an even number of what I would call institutional purchasers and private purchaser looking at them — so REITs, pension funds, groups like that were interested, as well as a lot of interest from private individual investors," Greer told RENX.
Long-horizon, deep-pocket buyers, Greer said, are confident in the post-pandemic rental market, and are able to finance at the lowest mortgage rates ever seen.
Bob Dhillon, CEO of Calgary-based Mainstreet Equities Inc., a publicly-traded company and one of the largest landlords in Western Canada – with 14,000 rental units – told Western Investor he will launch an acquisition binge in the eastern Fraser Valley and Vancouver Island this year. Dhillon brushes off the current angst about the pandemic-chilled economy. "Real estate is a long-term play; you can't make decisions based on a quarter-to-quarter basis," he said.
James Blair, senior vice-president, investment with the Vancouver multi-family team at Marcus & Millichap, said his purchasing clients appear willing to deal with short-term pain for long-term gain.
"The policies introduced by various levels of government have a way of tempering the market, but it will not dictate demand," Blair said "The multi-family market is off to a strong start in 2021 – larger portfolios have sold and others are coming to market – and there are suitors for them all. We expect a strong [first quarter 2021] in B.C., and for this to continue through the year."
Story by: Western Investor