Engage Your Residents With Community Events for Spring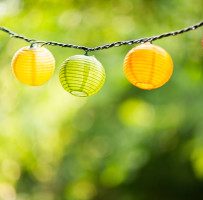 Story by: Jennifer Lyons 
Spring is the perfect time to plan fun and engaging events for the residents in your community — the holiday season is over, the weather is improving and the busy summer vacation season hasn't yet begun.
Community events are a great way to build relationships with residents, get valuable feedback, encourage retention and potentially find a few new tenants when your residents are invited to bring a friend along.
There's a myriad of options when it comes to events, but here are six ideas that are sure to please your residents without breaking the bank.
Resident Appreciation Week
Choose a week that you can officially declare "Resident Appreciation Week" and start promoting it a few weeks prior. During this week, surprise tenants with one small treat every day that lets them know how much you appreciate them. Surprises can be anything you think they'd enjoy, from a coffee and bagel bar in the lobby on a weekday morning to a handwritten note with some candy from a local shop. If you're having trouble coming up with something for each day of the week, consider services you can offer for a free or reduced rate during that day only: complimentary laundry, free car washes or apartment-door package delivery.
Spring cleaning
A spring cleaning event offers the perfect seasonal tie-in while encouraging residents to keep their units and common areas neat and tidy. There are many different options for a spring cleaning event, the simplest being to host a clothing or household goods drive in your lobby or common area. Leave well-labeled bins out for a month and donate them to a local charity once the boxes are full. The charitable aspect can provide a stronger incentive for residents to sort through and pass on any unneeded, gently-used items taking up space in their units.
For a larger spring cleaning event, consider organizing a community garage sale. Choose a weekend that doesn't have a lot of potential scheduling conflicts with other events in town and make sure to give residents plenty of notice so they can start gathering items. Make the first half-day of the event a resident "swap and shop," open to tenants only, before welcoming the public in for the rest of the weekend. And who knows — maybe some of those eager garage sale shoppers will become future residents!
Multicultural potluck
Celebrate the diversity in your community by hosting a potluck dinner. Encourage residents to prepare one of their family's favorite dishes to share, while you provide the plates, silverware, drinks and dessert. Maybe you'll even luck out with a beautiful spring day and be able to enjoy the meal outdoors!
Baseball season celebration
With the arrival of spring comes the excitement of baseball season. Invite residents to your clubhouse or party room to watch the home team in action — don't forget the peanuts and Cracker Jack! If you have ample outdoor space, consider renting an inflatable outdoor screen and projector and have residents bring lawn chairs and blankets to watch a night game outdoors. You can add to the fun with a drawing: Enter any residents who wear team colors or jerseys into a raffle to win tickets to a home game.
Painting party
Painting parties — where friends gather at a local restaurant or bar to paint their own masterpiece while enjoying wine and snacks — are all the rage, so why not bring the party right to your residents? Depending on the time of day you choose, you'll likely get a different crowd, from retirees for a mid-day event to working professionals in the evenings, so consider hosting a few!
Ice cream social
Check with your local school district to see when the last day of the school year is in your area, and plan a late-afternoon or early-evening ice cream social for your youngest residents and their families to celebrate the start of summer. Consider fun activities like face painting or balloon animals, and don't forget the ice cream toppings bar! Not only will the kids be excited to play with the other young residents, but this event also gives parents in your community the opportunity to connect before the long summer break.
Regardless of what type of event you decide to offer, planning and promoting are key, so make sure to get something on the calendar soon! Publicize your event by posting flyers around your property, sending postcards to residents and including a prominent mention in your resident newsletter.
Don't forget to promote upcoming events on your community's website or social media pages. In addition to being a great way to remind your residents of upcoming events, it can also generate interest with potential renters and show them how much your community cares about its residents!