Energy Programs and Incentives Conference (EPIC) 2017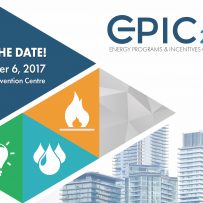 MINGO Rally presents:
The Energy Programs and Incentives Conference (EPIC), Toronto
ONE FOCUS. ONE GOAL.
Did you know that more than tens of $millions of energy incentives are available to building owners every year? Navigating the variety of energy programs and incentives available to apartment owners can be overwhelming and intimidating.
EPIC – The Energy Programs and Incentives Conference, showcases active energy programs within the City of Toronto, along with their incentives and financing initiatives.
The exclusive event brings representatives from the Tower Renewal – Hi-RIS Program, Toronto Hydro and Enbridge to share the strategic road map for program eligibility, submission and the approval process.
Each segment includes' case studies from previous applicants along with industry professionals who will expand upon and detail the strategies and lessons learned along the way.
LEARN. CONNECT. ACT.
Unlike other conferences, EPIC, Toronto brings together a select group of apartment owners to create an intimate forum of like-minded companies who would like to develop effective, actionable energy management strategies.
The conference allows you to work collaboratively with energy program managers and industry professionals who will help you identify new areas of opportunity and the financial incentives available to you today!
November 6th 2017, Pearson Convention Centre
Join us as we explore exclusive insights, key issues, challenges and opportunities within the energy sector in the City of Toronto.
*Bonus: Register before October 23rd and receive a complimentary ticket to the Rental Marketing Awards 2017, starting immediately after EPIC Toronto.