Efficient Property Management Marketing Systems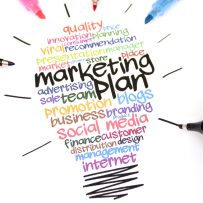 PART ONE
Can You Talk The Talk?
This article is the first of a three part series to demonstrate how putting efficient property management systems in place can increase your success in procuring new owner accounts.
Recently, I received an email from a property manager asking if I had any scripts for owner presentations. They had difficulty expressing the reasons why the property owner should sign up for their services. I gave this considerable thought because many managers do not know how to communicate their expertise or the company's strengths. A verbal presentation doesn't just depend on a good "gift of gab" (although a great asset); a large part of confidence comes from effective systems or foundation within the property management company.
Webster defines a system as a group of related parts that move or work together.
Perhaps there are missing parts or systems that defeat the success of the property manager's efforts in obtaining the account. A prepared script is extremely useful but is it the complete answer? It is only one "part" of a system required to make an effective property management proposal. Systems are the roadmaps to success in property management.
If you get a call, are you ready to "talk the talk?"
To start, are you confident in your property management expertise?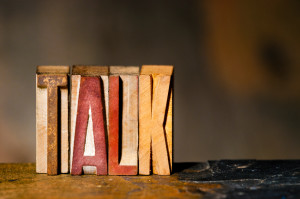 Have you ever made an appointment with an insurance agent, banker, financial advisor, or even a doctor and left thinking, "why would I use their services, they know nothing." When you pitch your company's services, you want to avoid that appointment or phone call ending with the property owner having the same thought.
During your presentation, a property owner is going to have a sense of whether you are a well-informed professional or your competition has the edge. You need to convey a thorough knowledge of the property management industry – good documentation, tenancy, current legislation, maintenance, and much more. Keep learning and develop a system for increasing your property management knowledge and skills. It will impart confidence to owners and pay great dividends when you are competing for the account.
Are there well-organized systems in place in your company?
Think carefully about this statement. If there is a lack of systems in your office, it will either precede you or follow you into an owner presentation, whether it is by telephone, email, mail, or direct contact.
More than likely the property owner developed an impression of the company prior to your presentation. What did they see and hear when they made contact with you and/your office? What source attracted them your company? Did the owner encounter difficulty when calling your office requesting information about property management services? Is there information to send to prospective owners? Did an investor request information but never receive it? The next time you meet with a new investor, engage them in sharing their initial experience with your company. This could help you dispel any poor impressions while seeking their business.
Do you have the right systems in place to procure a new management account?
The office receives a call from a property owner looking for a management company. What occurs in your office?
Do personnel know where to direct the call? If there is no one available, does everyone know how to take the right information? Is there prompt follow up?
Is there a management package ready to send out to the prospect? Do the materials convey a professional image, brand identity, and expertise? If so, does the material go out in a timely manner?
Is there an organized owner presentation that includes a sound management agreement, a rent analysis process, persuasive company brochure, additional legislative information, and more? Having a plan and the right materials will assist when you present your dialog.
Is there a system in place to process a new account immediately with as few difficulties as possible if the property manager procures the account?
It is true that some people adapt more easily to giving owner presentations. If you have trouble in this area, you can improve your skills, particularly with preparation. However, it is much easier to concentrate on the words when you know your information, have good materials, and effective property management systems are in place.
PART TWO 
Preparing & Presenting The Talk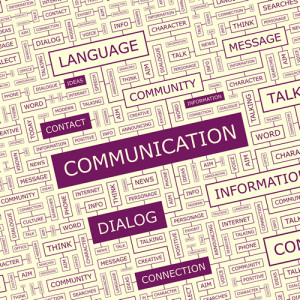 In part one of this series, Can You Talk the Talk? I addressed how systems play a major role when making an owner presentation. Now it's time to review how to put an effective presentation together. I have included a free form to help you with this endeavor. You'll find the instructions for downloading the form at the end of this article.
Knowledge is the key to success
Sometimes you can bluff your way through a meeting or telephone call but usually it will catch up with you. You need to know Federal, state, and local legislation, keep up with industry problems, and constantly research area rents and inventory. The more you know, the more it will show when you make your presentation.
The Boy Scouts are right, "be prepared."
Do you have it together? Do you feel comfortable when you make your pitch? Advance planning is a big key to "presenting the talk." Begin by having organized documentation ready at all times. You may have plenty of time to prepare for a face-to-face meeting with a property owner or someone may walk into your office for an impromptu meeting in five minutes. You never know and you don't want to be scrambling for the right materials to present or delay if sending information.
The key word here is "organized" – put packets together to give, mail, or email to an owner. Some items to include are a detailed company brochure, business card, owner letters or emails, management agreement, owner/property information sheet, return envelopes, rental comps for vacancies, and more. Your documentation should be clear, concise, and exhibit brand identity; it should also bring out your company's strengths, marketing details, and an overview of your monthly operation. Having organized materials will also help you later when making your verbal presentation.
Be professional and extend professional courtesy at all times
You may be meeting the property owner at the property, in your office, or at their residence or business. You don't have to wear the ultimate power suit to make an impression but you should have a clean, professional look no matter what you are wearing. Even if you are talking by telephone and you are wearing your gym clothes, have the conversation as if you are dressed in business attire; it will help promote the right image. If you do have to meet them in attire that is more casual, you can still be clean and project professionalism.
Whether meeting face-to-face or on the telephone, give the owner your undivided attention – the ultimate in professional courtesy. Think of how annoyed you feel when you are trying to communicate with someone who is taking every cell phone call. If they don't feel they have your attention, they are going to be less inclined to give you their business.
Another important courtesy is to be on time and if there is a problem, make every effort to notify them or change the appointment. Being late makes a negative statement.
Prepare an organized presentation but don't be "canned" and avoid the negatives
It is important to organize a verbal presentation because it will help you when you do make your pitch for the account. You want to display your knowledge of the industry, property management law, area vacancies, your company's assets, etc. Try it out with a family member, a friend, or even your dog. However, if it is too canned, it will backfire, so be flexible when presenting so that you can address what is necessary wherever the conversation leads you.
Beware of the negatives. Avoid being too aggressive and badgering the prospect for their business. Be friendly but not too familiar. Never fall into the pitfall of criticizing your competition – this is a negative action; instead point out the advantages of using your services.
It is just as important to listen as well as talk
If you only talk and do not listen, you will miss important clues on how the prospect perceives your presentation. By listening, you will learn of the owners concerns about you, your company, and of course, the horror stories they have all heard about renting a property. You can't address them if you don't hear them.
Step back and review your last presentation
It also helps to stop and analyze your last presentation whether you failed or were successful in landing the account.
PART THREE 
After the Talk, Can You Complete the Walk?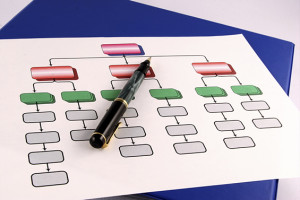 Part One of this series, Can You Talk the Talk addressed how systems play a major role when making an owner presentation; the second, Preparing and Presenting the Talk detailed how to put an effective presentation together. Now it is time to tackle what happens when you acquire a new account.
As you are aware, it takes a lot of planning and work to acquire an account. My first two articles stressed that you must have systems in place for making successful presentations. Once you achieve success in this area, effective systems are more important than ever. Ask yourself – why solicit the account if you are not going to take the time to make it successful?
Begin with a complete review
You have brought in a new account. Now stop and review everything up to this point. It is easy to overlook all the details discussed with the property owner. Just taking time to assess what happened and needs to take place can make a big difference in how you proceed.
What information did you and the owner cover? Are your forms complete or are there details you still need? For example, has the property owner completed a W-9 so you can set up their account for ending year 1099s? Do you have information on ALL property owners? If there is a tenant currently in the property, do you have all the information to contact them and a copy of the existing rental agreement? What advertising did you discuss?
Lack of information can lead to a rocky start with a new account and create difficulties that can start fires. In the beginning stages of a new account, it is critical that you have everything! Review what you have and what you still need.
Put your systems in action
Once you have reviewed the account, don't allow your new account to collect dust on your desk. Get everyone involved and in motion setting up the account. Assign tasks along with definite deadlines – think of the whole picture and your end goals.
Send the property owner the appropriate thank you, the owner handbook, and any necessary forms needed to complete their account. Provide an easy way for them to return needed items.
Start the bookkeeping/new account process immediately.
Contact any existing tenants for an appointment to see the property or perform a walkthrough of a vacant property.
Assess the property maintenance and if appropriate, the existing tenant.
Notify vendors of any required work or needed estimates.
Begin the marketing process when appropriate – advertising, showings, etc.
Follow up and then follow up
Failure to follow up is how the fires begin – the property owner becomes dissatisfied, the new tenant becomes difficult, or the property fails to rent. Pay attention to every detail.
Follow up with vendors on the status of estimates or work.
Follow up with any existing tenant or take necessary actions if there is a tenant problem.
Stay on top of marketing if the property is vacant and adjust as necessary.
Review applications carefully and complete a thorough move-in.
Contact the property owner as often as necessary to discuss maintenance details, tenant progress, marketing progress, new tenancy, or lack of information/documentation.
Periodic reviews
You and your team have handled all the details for the new account set up, the owner is happy, and there is a successful tenancy. Now your effective office systems will ensure periodic reviews – collection of rents, routine maintenance, tenant issue resolution, distribution of owner funds/statements, and more. Step back and think about how much of an investment taking a new account has been. Putting in the time to make it successful will pay off financially, increasing your bottom line.
Story by: Jean Storms