Economists renew prediction for lower interest rates for Canada in 2019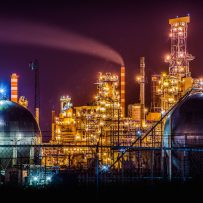 Ahead of the Bank of Canada's first policy meeting of the year, scheduled for next week, Capital Economics is back at it again.
The notoriously bearish economic research firm is predicting, once more, that the central bank will slash interest rates this year. It's the exact opposite of what most observers are calling for.
"For now, as we expect the Bank's forecasts to be… more upbeat than our own, we would not be surprised if the Bank of Canada continues to argue that it needs to raise interest rates," reads a Capital Economics Bank of Canada Watch published today.
"But as it becomes clear that the economy is performing worse than the Bank had anticipated, we expect the Bank to drop this line and ultimately cut interest rates at the tail end of this year," the report continues.
After years of monetary policy easing and a sustained period of historically low interest rates used to buffer weaker economic conditions, the Bank of Canada began hiking its policy rate in July 2017.
Since then the central bank has increased the overnight rate, which influences the mortgage market, four more times by 25 basis points each. The most recent hike took place this past October, putting the overnight rate at 1.75 percent — with many experts anticipating more of the same this year and the Bank of Canada suggesting as much itself.
Capital Economics is basing its contrary prediction in part on the fact that oil prices are down 40 percent in recent months. The researcher says the central bank has "seriously underestimated" effects from the previous slump in oil prices and sees no reason why that won't be the case this time around.
"There are already signs that the oil price slump is having a negative impact at home," Capital Economics states, noting one estimate indicates the number of active oil rigs plunged 20 percent annually in December.
Meantime, slowing consumer spending and a cooling national housing market are other factors Capital Economics suggests will have the central bank reversing at least one of its recent hikes before the year's end.