Economic aftershocks of Brexit will keep Canada mortgage rates at record lows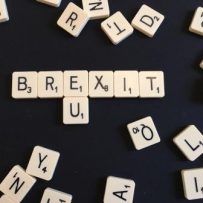 BMO Capital Markets sounded the alarm on the implications of the "leave" vote in yesterday's Brexit referendum, saying that the repercussions of the British electorate's decision would certainly be felt across the Atlantic and the world over.
As reported by David Akin for the Toronto Sun, ever-plunging rates caused by the economic aftershocks of the British polls would mean that Canada's housing markets might see continuous and even intensified activity.
"Indeed, if the 'leave' side prevails, global interest rates are likely to remain even lower for even longer amid the deep uncertainty over the U.K.'s and the EU's economic fate and likely financial market volatility," BMO chief economist Doug Porter said in a report.
"In that event, the [U.S.] Fed will remain on ice even longer and Canadian rates will again probe all-time lows, keeping mortgage rates at an extremely low ebb and thus further fanning the flames in the domestic housing market," Porter added.
CIBC Capital Markets chief economist Avery Shenfeld agreed with the projections, adding that the ensuing market uncertainty over the next few quarters would make Canadian investors with global portfolios anxious.
"In the near term, a 'leave' vote would create market volatility that would spill over to Canada, and would likely weaken the British pound, making U.K. goods cheaper here and posing a challenge for Canadian exports to the U.K.," Shenfeld said. 

"Canada had been working on a free trade agreement with the EU, and would have to restart that process for a deal with the U.K. alone."