Eastern Ontario Landlord Organization – Rent Reduction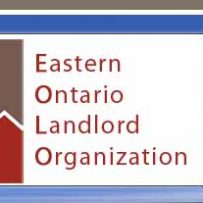 EASTERN ONTARIO LANDLORD ORGANIZATION
News Release September 23, 2013
Applications to vary rent reductions
The City of Ottawa will be mailing out notices of rent reduction to about 13,000 rental units in October or November of this year. Notices will go out to the affected landlords in September. The notices will state the percentage rent reduction which will be required unless the landlord applies to vary the reduction.
A landlord may want to apply to vary the rent reduction for one or more of several reasons, including:
1. the property tax bill is less than 20% of the rent revenue (or less than 15% in the case of a building of six units or fewer);
2. there is an error in the notice; or
3. there are additional city charges that change the total tax bill.
To check for point one, compare the total final 2013 tax bill with the rent revenue for January 2014 times 12. If the tax bill is less than 20% of that annualized revenue, then a landlord can apply to vary (reduce) the rent reduction so that it matches the tax decrease.
Compared to other applications to the Landlord and Tenant Board the process is straightforward. There is usually no oral hearing; instead the application is processed on paper.
Paralegals or lawyers who act at the Landlord and Tenant Board can assist you with the review of the rent reduction notices and tax bills. EOLO can assist you with notices to tenants to tell them the correct amount of their new rent while taking advantage of the rent reductions to move the politics of the tax equalization forward.
The exercise of making the rent reductions may seem to be a bother, but it is essential to the ability of the rental housing industry and tenants to keep property taxes from increasing. Hopefully, the rent reductions will encourage the City of Ottawa to continue to reduce the over-burden of taxation currently faced by rental property.
Landlords should review the notices of rent reduction, and decide whether to accept the rent reduction percentage, or to apply to the Landlord and Tenant Board to vary (i.e. reduce) the rent reduction percentage.
For more information, contact: John Dickie, Chair, EOLO and President, CFAA
Office 613-235-0101 Home 613-592-5197
OR David Lyman, Vice-President, EOLO Office 613-235-0101