DOUG FORD ANNOUNCES HYDRO RATE RELIEF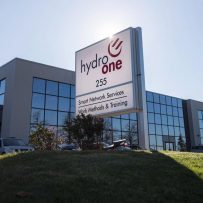 Ontario is temporarily slashing hydro rates for families, farmers and small businesses amid the COVID-19 crisis.
Premier Doug Ford, alongside Energy Minister Greg Rickford, announced Tuesday that the province will lower rates for at least six weeks to offset higher consumption as more people work from home or remain in self-isolation.
"We know this is a challenging time for all Ontarians who are doing the right thing by staying home. We realize this means people are using more electricity during the day," Mr. Ford said at Queen's Park.
"To help families and households across the province, we are switching to off-peak, 'time of use' electricity rates, saving customers over 50 per cent compared to peak rates, for the next 45 days."
Mr. Ford said small business and farmers will also be eligible for reduced rates.
"This means you will pay the lowest rate possible, 24 hours a day, seven days a week," he said.
The estimated cost will be $162-million in lost revenue, Mr. Rickford later said.
"No action is required from electricity consumers. This change will happen automatically," he said.
The Ontario Energy Board is also extending the current ban on electricity disconnection for households and small businesses that fail to pay their utility bills to July 31.
Starting Tuesday, rates will be lowered to the current off-peak rate of 10.1 cents per kilowatt hour. Currently, the mid-peak rate is 14.4 cents and the on-peak rate is 20.8 cents. On-peak hours are 7 a.m. to 11 a.m. and 5 p.m. to 7 p.m. on weekdays; off-peak hours are 7 p.m. to 7 a.m., as well as weekends and holidays.
The government estimates families will save more than $20 per month, while small businesses will save $150 and farms will save more than $300.
Mr. Ford recently said "relief" is coming to Ontario families who are staying home during the coronavirus pandemic, adding that his government wants to give people flexibility during difficult times, allowing them to do laundry or run the dishwasher any time of day
Story by: The Globe and Mail