Don't Let Rules Get in the Way of Great Resident Experiences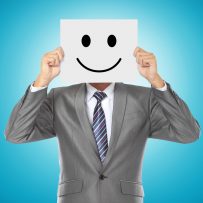 Employees need some freedom and resources to do what's right for customers. They need to be able to make fast decisions that have a positive impact on a customer's experience. Too often customers hear, "That is our company policy," "I can't," or "You'll need to speak to a manager." What all these employees are really saying is, "I have to follow the rules and procedures or I will get in trouble." Don't let the rules be the obstacle to great customer experiences.
In the book, Hacking Work: Breaking Stupid Rules for Smart Results, the authors Bill Jensen and Josh Klein argue, "That which was supposed to help us (policies and procedures) now dictates too much of what we can't get done. Our tools have become bossier than our bosses." In other words, our employees could resolve the problem, but our policies and procedures get in the way.
Empower Your Leasing Agents to Provide Better Resident Satisfaction
Great companies deliver great customer experiences. These experiences almost always stem from amazing internal employee collaboration. Their teams are energized. They are engaged. One major contributing factor to this is that they are empowered!
If you think you have empowered your leasing associates to provide great resident experiences, you might want to do some homework. While many companies do a great job energizing and engaging employees, when it comes to empowerment there's a giant wall of policies and procedures – pages upon pages passed down from one generation (Baby Boomers) to another (Gen X and Gen Y) – they must climb over or remain stuck behind. Too many rules can be restricting and suck the time, energy, and money out of your company and its well-meaning employees. They can also destroy the stellar customer experience you aspire to create for your residents.
"It's our policy" is the business version of "because I said so." You hated it as a child. Your customers detest it now.
But I am not suggesting that we should throw out all the rules. What we need are policies and procedures that arm property management employees with a solution that solves the resident's problem. We need the rule book to flex with their ever-changing needs. Policies need to make sense, and procedures need to be simple.
Eliminate Rules Impeding Productivity
Some rules just flat out get in the way of productivity and resolving resident issues. In fact, research has found that many employees say company policies prevent them from being fully effective at their jobs. Other rules prevent customers from getting what they really need — even if it's not something that will adversely affect the company or its employees.
Wegmans, a major supermarket chain, is at the top of its class in customer service. One of their core values is to empower their people to make decisions that improve their work and benefit the customer and the company.Empowerment is a central theme throughout their organization.
Customer Story: A woman had to miss a family reunion in another state due to her work schedule. She called a Wegmans store near her parents' home to order a cake and pay for it over the telephone. Sadly, their policy is NOT to process payments over the phone. Guess what? The employee did it anyway. According to the customer's email, "I wanted you to be aware that today two people saw the humanity and importance of people, not policy. Thank you for allowing your associates to use their decision-making ability and common sense to assist me. The request may have been small, but it means the world to me to participate in a family celebration."
In 2014, Wegmans ranked #12 on the Fortune 100 Best Companies to Work For.
Why "The Way We've Always Done It" is Wrong
Another type of rule that can hold back your employees is the "This is the way we've always done it" policy. And really, there could not be a worse reason for doing something a certain way. Every day we make decisions in property management for employees and residents, but continuous improvement should be a central theme in those decisions. When a situation arises that leads to the assessment "because that's the way we have always done it," it's time to reassess:
Do you encourage employees to speak up when they do not understand the reason for a policy or practice?
Do you put your policies through the common-sense test?
Do you listen to your employees when they complain about certain procedures and recommend a better way?
Do you ask your employees what policies upset your customers more than anything else, and then change them to better serve the customer?
Sooner or later, customer related policies, even the most coveted, run their course. "Creating The Best Workplace On Earth: What Employees Require To Be Their Most Productive" is a global survey conducted by Rob Goffee and Gareth Jones, Europe's leading experts on organizational culture. Their survey results reveal six essential imperatives of an ideal company to work for, including having rules people can believe in—ones that make sense to them and to effectively delivering great customer experiences.
If the Rules Don't Fit, You Must Quit!
Goffee and Jones provide a "Don't Hinder Me with Stupid Rules checklist" that's characteristic of an ideal workplace. Try it out for yourself: Check off each statement that applies to your property management office—the more checkmarks you have, the closer you are to an ideal workplace with regard to workplace policies and procedures.
We keep things simple.
The rules are clear and apply equally to everyone.
I know what the rules are for.
Everyone knows what the rules are for.
We, as an organization, resist red tape.
Loosen the "You Will Have to Speak to My Manager" Handcuffs
This is my favorite. While there are exceptions, the most common reason companies require a supervisor's approval before customers can get what they've requested is employees don't receive enough training. They aren't prepared to effectively respond on the front line. They are handcuffed to the policies and procedures manual and to passing resolution of a customer's problem up the internal hierarchy.
Ritz-Carlton has become a leading brand in luxury lodging by rigorously adhering to its own standards. One of its remarkable policies is to permit every employee to spend up to $2,000 making any single guest satisfied. They stand firm on their 12 Customer Service Values.
Here is number six on the list of values: I own and immediately resolve guest problems.
Every day, employees of every department in every Ritz-Carlton hotel around the world gather for a brief staff meeting where they share "wow stories." These are true stories of employees going above and beyond conventional customer service expectations to deliver great customer experiences.
Customer Story: A Ritz-Carlton hotel's laundry service failed to remove a stain on a guest's suit before the guest left. The hotel manager flew to the guest's house and personally delivered a reimbursement check for the cost of the suit.
Ritz Carlton employees are empowered to make their guests happy. I doubt the words, "I must get my manager's approval" ever come out of their mouths.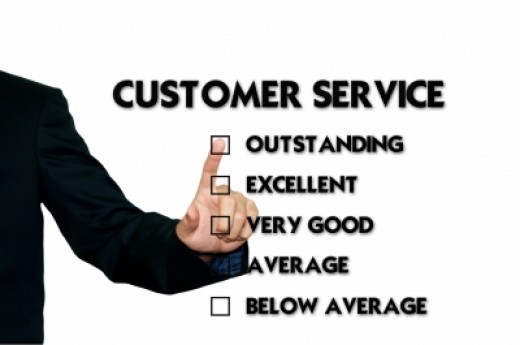 Trust Your Leasing Team to Do the Right Thing
Great companies deliver great customer experiences. Their teams are energized and engaged. But most importantly, they are empowered to take care of the customer—they are not bound by unnecessary rules. Train your team, empower them to do what's right for their residents, and then trust them to provide the best resident experience possible.
Story by:  Joanna Ellis
Related Stories:
http://www.propertymanagementinsider.com/5-ways-properties-can-fix-a-broken-brand-promise.html
http://www.propertymanagementinsider.com/why-employer-branding-is-worth-the-investment.html
http://www.propertymanagementinsider.com/does-branding-matter-for-apartment-communities.html