Does rent control stifle construction? Until there's more data, the jury's still out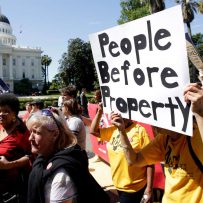 But evidence mounts that demand-side measures are ineffective. 
Ontario has done yet another somersault on rent control regulations.
Premier Doug Ford's government recently reversed the stringent rent control regulations that were enforced last year by the Liberals. Under the revised regulations, new or previously unoccupied rental units will no longer be subject to rent control.
Existing tenants in purpose-built or private rentals will continue to be protected. The change in regulation applies to newly built or previously unrented units in existing buildings.
Since the Liberal government instituted stringent regulations in April, 2017, which included price controls, rental vacancy rates have barely budged from levels of less than 2 per cent and rents have continued to rise. Evidence has mounted that such demand-side measures were ineffective.
Supply-side solutions, i.e., building more purpose-built rental units to ease the pressure, require incentives and rent control does not qualify as one.
The debate about rent control is far from over. Geordie Dent of the Federation of Metro Tenant's Association and Andrea Horwath, leader of the provincial NDP, say that removing rent control in 1997 did not encourage new purpose-built rental construction in Ontario.
But the data suggest otherwise. Rental starts in Ontario were in free-fall from a high of more than 5,000 units in the third quarter of 1991, to fewer than a hundred units in the first quarter of 1997.
Rental starts in Ontario started to rise in 1999 and grew steadily until 2004, averaging around 1,000 starts each quarter. For the next ten years, that number was relatively constant, while construction of condominium buildings accelerated in urban Ontario. Many new condominiums were made available to the rental market, thus growing the overall supply of rental units in purpose-built and private buildings.
Purpose-built rental starts in Ontario started to increase again, beginning in 2014, and reaching a high of 2,582 units in the first quarter of 2018. The question to ask is would the rental starts have reached these numbers, modest as they may be, had rent control regulations remained in place since the late nineties.
Voters in California have struggled with similar questions. For decades, housing prices and rents in urban areas have risen at rates that far outpaced the appreciation in average incomes. The desirability of the place for its natural endowments and as the hub of innovation in the United States has meant that the demand for all types of housing outpaced the supply.
Earlier in November, California voters defeated Proposition 10, which would have allowed local governments to impose rent controls.
In a fiercely contested ballot initiative that attracted more than $100 million in campaign spending, voters rejected a move to repeal the Costa-Hawkins Rental Housing Act. Among other provisions, the law allowed landlords to charge market rents when a rent-control unit is vacated.
Kenneth Rosen, a renowned urban economics professor with UC Berkeley, argued that rent controls shrink the supply of new rental units, expedite structural deterioration of rent-controlled units, and encourage landlords to switch rental buildings to other residential or commercial uses.
An overwhelming majority of economists agree with Rosen, that rental housing affordability will improve with an increase in the supply of rental units and not necessarily because of rent controls.
Whereas Proposition 10 lost at the State level, it did win the majority votes in urban counties where housing affordability crisis is most acute. This suggests that many, if not the majority, residents in tight market conditions believe in the efficacy of rent controls.
The debate about rent control efficacy in Canada can certainly use some hard empirical evidence. Some important questions demand answers. Is it indeed true that eliminating rent controls does not increase the supply of rental units? Do rents grow slower in rent-controlled markets in Canada?
The available evidence can be stretched to support the arguments for and against rent control. Data-driven evidence for tight rental markets in urban Canada could help devise public policy and encourage private investment to improve the supply and affordability of rental housing.
Murtaza Haider is an associate professor at Ryerson University. Stephen Moranis is a real estate industry veteran. They can be reached at www.hmbulletin.com.