Development offers 8% returns on down payments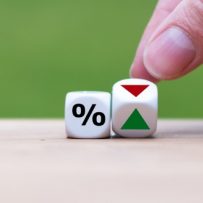 As Vancouver's real estate market continues sputtering, developers are coming out with all kinds of incentives, one of which is an 8% annual return on a preconstruction down payment.
A condo called Soleil White Rock Living, located in the retirement community of White Rock about three-quarters of an hour from downtown Vancouver, is enticing buyers with the prospect of making an extra $23,275 to $77,275 in interest on their 20% down payments.
"White Rock is a funny market," said Craig Anderson, director of marketing and sales at Magnum Projects. "It's a downsizer market where people are sitting on houses they purchased 25 years ago and they're equity rich. But the hurdle is that homes in the Lower Mainland have dropped 10-15% in the last six months, so your home that was once $1.5 million is now worth $1.35m"
That has made potential buyers reticent about taking out home equity lines of credit for deposits on new homes because they're looking at a 4.45% rate.
"Their mortgages after 25 years are small, so if we pay an 8% return, we cover the 4.45% and then they continue earning interest on their money," continued Anderson. "No incentives in Vancouver seem that customer-focused; they're often full of realtor bonuses or they're just discounts. What we're saying is that there's more interest to be earned the sooner you buy."
Interest, of course, keeps accruing until the building completes.
"If the development is two months late, that's up to $850 more in interest," added Anderson. "It's a fair incentive if the developer and buyer both have skin in the game."
Mike Michelin, a mobile mortgage advisor with CIBC, says that in nearly three decades in the industry this incentive is a first for him. Moreover, it presents seniors the ideal retirement plan.
"I've never seen this kind of incentive before, and I've been in the industry for 26 years," he said. "It's good for seniors because if you're in that demographic of getting ready to retire in the next four to five years, or already retired, a lot of seniors in their mid- to late-50s, early-60s, will generally have a home paid for, clear title, or have a small mortgage on it and they're looking to buy a property.
"With an 8% return, 4.45% is your cost of borrowing, so you're beating the spread on your line of credit. Usually, people don't get anything on a pre-completion unit."