DEVELOPER TO LET QUEBEC RENTAL BOARD DECIDE ON CASE OF HOLDOUT TENANT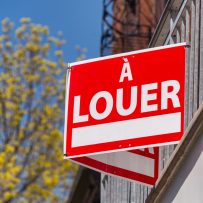 A major Montreal real estate developer says it will let Quebec's housing tribunal determine the compensation for a tenant in a $400-a-month apartment whose case risks delaying a major construction project.
Mondev senior partners Michael and David Owen say they've already made numerous offers to tenant Carla White, who has so far refused to leave her apartment so it can be demolished to make way for a 176-unit mixed-use building.
A municipal committee decided earlier this month to approve the demolition of the building, on the condition that the developer demonstrate that the file has been settled with the holdout tenant.
White, who was previously homeless, has said she doesn't want to leave until she's provided with an acceptable apartment on a long-term affordable lease, or enough compensation to ensure she won't have to return to the streets.
Michael Owen says the developers are sensitive to White's situation but have already offered her a better apartment at her current rent, or compensation many times what the law requires.
He says he believes it will now be up to the province's housing tribunal to determine the appropriate compensation at a hearing in June, adding he will abide by that decision.
Story by: City News