DECLINES IN IMMIGRATION, RENT UPENDING VANCOUVER HOUSING AMID COVID-19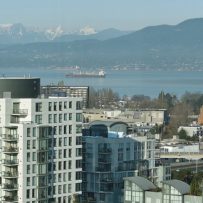 Declines in nationwide immigration flows and notable dips in local rental prices are among the top reasons Vancouver's housing market is being upended amid the pandemic, according to a new report from RBC Economics.
"COVID-19 has severely disrupted the flow of immigrants moving to Canada — a major source of housing demand," senior economist Robert Hogue stated in his October 29 report.
In the first quarter of 2020, migration to Canada had fallen slightly to 70,400 individuals compared with 82,900 the same period a year earlier.
But by the second quarter — stretching from April to June — migration had plummeted 94% annually, from 152,500 to just 9,700 individuals.
"With the border poised to remain closed to all but essential travelers, and most post-secondary students continuing to study at home until immunization from COVID-19 reaches high levels in Canada and abroad – immigration is unlikely to rebound soon," the report stated.
"To date, weak in-migration has had minimal impact on Canada's overall housing market. But if sustained, we expect it will temper rental demand in larger markets as immigrants tend to rent in their first five to 10 years after landing into our country. This could have negative repercussions for condos and longer term, an extended period of weak in-migration could deplete future cohorts of first-time homebuyers."
A cooling rental market is also among the major changes COVID-19 has brought about to the Vancouver housing scene, according to RBC.
The bank, using data from Padmapper, determined the asking rent for one-bedroom apartment in Metro Vancouver has declined 7.3% annually as of October.
"Renters tend to earn less than homeowners, and it's been lower-income and younger Canadians who suffered the most job losses during the pandemic. Demand near post-secondary institutions has softened too, due to the switch to online study and the closing of our border that kept many foreign students abroad," the report stated.
Rent in Victoria, meanwhile, has increased 13.8% annually during that same period.
Hogue found that rental declines have been mostly concentrated in higher density, downtown locations.
"Underlying the shift is a surge in rental supply as the short-term rental business dries up and new purpose-built rental and condo units are completed," Hogue stated.
Among other changes hitting the Vancouver housing market is the swelling supply of condos (up 20.9% annually as of September) as investors look to sell.
"The sheer economic shock of COVID-19 — with unemployment soaring to unprecedented highs — directly impacted many Canadians and put many others on the defensive. Almost 780,000 people opted to defer mortgage payments since the start of the pandemic, representing 16% of mortgages in bank portfolios. By the end of August, the vast majority of mortgage holders whose deferral period has expired had resumed regular payments," the report stated. 
"However, it remains unclear how many will ultimately be able to continue as outlook for jobs remains bleak for many Canadians. This poses a risk for the housing market, especially in areas where the economy is shakiest."
Story by: BIV