Data shows urban ownership purpose-built rental apartments in Canada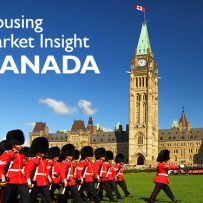 CMHC has new information regarding the ownership structure of the purpose-built rental apartment sector in Canada's major urban markets.
Highlights
Roughly 90% of purpose-built rental apartment units in Canada are owned by individual investors or private corporations. 

Units owned by individual investors tend to have lower rents than units owned by other types of owners; the difference is smallest in the most expensive markets.

The share of foreign ownership of purpose-built rental apartments is small.
This report presents data on the ownership of apartment buildings in the purpose-built rental market. Ownership of this type of rental housing is dominated by two groups:
Individual investors own about 50% of the stock of units. This group includes all non-incorporated owners of the rental housing stock, and is mainly composed of individuals and small joint ventures. In most centres, including Montréal, the average rent of units owned by individual investors tends to be lower than that of units owned by other types of owners. However, the difference is generally smallest in centres with high overall rents, including Vancouver, Edmonton, Toronto and Halifax.
Private corporations own about 40% of the market. This group is made up of corporations that do not offer company stock to the general public on stock market exchanges. Private corporations and individual investors are similar in their broad geographic representation across major urban centres.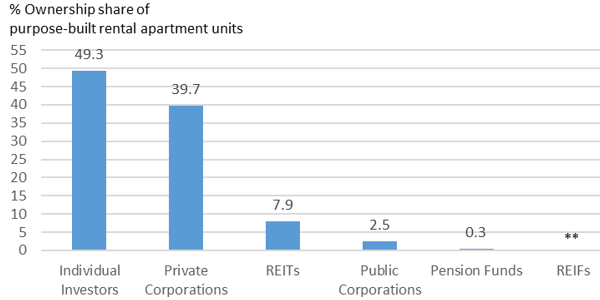 The remaining share of the market is divided among other types of corporations that generally tend to be concentrated in relatively more expensive housing markets and newer buildings.
CMHC is also releasing new data on foreign ownership of purpose-built rental apartment units. Nationally, the foreign ownership share is small, at 2.4%.