Dan Fumano: Minister 'monitors' Vancouver rental challenges, landlords want action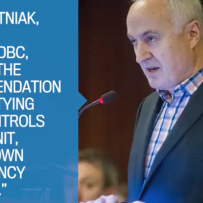 "It's a lot more cost-effective to have me continue to provide that below-market, family rental housing … than it is for them to go and build it."
B.C.'s property assessment and tax system, which landlords large and small say increasingly threatens Vancouver's stock of older, affordable rental homes, is apparently causing agreement in some unlikely corners.
Patti Bacchus, the left-leaning former Vancouver school board chairwoman, is largely supportive of the B.C. NDP. But as a landlord expecting a big property-tax hike this year after her 50-year-old, 10 unit building saw a 38-per-cent assessment increase, Bacchus believes the government needs to figure out how to keep landlords like her providing homes at below-market rents to long-term tenants.
And on this point, Jordan Bateman, the more right-leaning former B.C. director of the Canadian Taxpayers Federation who's a regular critic of the B.C. NDP, agrees.
"Taxes should not put anyone out of business," Bateman said. "I'm not afraid to say, on the record: I'm shocked that I agree with Patti Bacchus."
Many Vancouver landlords understand why the public — or governments — might not give them too much sympathy. They are, after all, not the most vulnerable group in Vancouver's housing crisis. But the system appears to threaten older affordable apartment buildings — which is, of course, bad news for tenants.
As reported this week in The Vancouver Sun, the financial viability of Vancouver's older, affordable rental apartment buildings is under increasing pressure, landlords say, by the provincial government's practice of assessing property values based on their development potential (instead of actual use), and on market rents (instead of actual rents, which could be half the market rate).
Both are the practices of the B.C. Assessment Authority, said regional assessor Tina Ireland, adding: "and I would suggest in a thriving real estate market, both are going to probably create pressures."
"It's a reflection of the marketplace," Ireland said.
B.C. Assessment is doing the job they're legislated to do. A change in their approach would require legislative change, which is up to the B.C. government. B.C. Housing Minister Selina Robinson said the system has worked this way for decades, and her government is "monitoring it."
Asked if she's heard about challenges to the financial viability of older rental buildings, Robinson said she understands some landlords are facing rising property taxes, but added: "We have a record number of rental units that are currently under construction, and when we have improved vacancy rates, it will help limit the rent increases, it will lower those market rents and it will prevent the skyrocketing assessments that we saw under the previous government."
Asked if the government might consider changes to the Assessment Act, Robinson said: "We're absolutely monitoring it, it's important that we do that, but our focus is really about driving the opportunity to create more vacancy."