CRAFTING COOLER CONTENT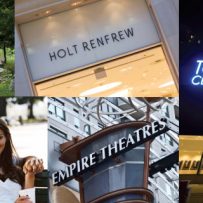 Earlier this month, I was a panelist on a multifamily webinar sponsored by Apartments.com and Yardi Systems. Those who dialed in to the event were treated to an hour of insight on the best practices for multifamily content marketing.
My section of the presentation focused on content marketing, specifically for multifamily communities. Here are a few of the thoughts I shared:
It's no secret that local newspapers are dying, and that means that people are seeking new sources of information about what's going on in the community around them – things to do on the weekend, places to eat, and more. That creates a great opportunity for multifamily communities to become providers of that kind of content, and it ends up having two benefits: enhancing your marketing while also adding value for those living at your community. If you can help keep residents' lives fresh and interesting, you'll have a loyal customer for a long time.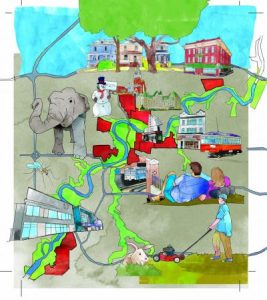 The most common error that I see on multifamily blogs is offering content that isn't local or community relevant. A post about spring cleaning might seem like a great idea for this time of year, but that has nothing to do with what's going on around you in your neighborhood. Make it local – that's the most important thing I can emphasize.
What makes good content? Here some ways to find out: Listen to the questions that your residents and prospects ask you.  If you live in the community or near the neighborhood, ask yourself what YOU would like to know? Think about the things you notice on the drive or commute to the community. Is there a new business down the street? How about that new pizza place the leasing team tried for lunch that week? Daily life is full of really great content opportunities.
At this point, all apartment communities should have a blog, Facebook page, Twitter account, Instagram account, and Vine and YouTube channels. This is true for any consumer-facing business, especially one that interacts with the Millennial demographic.
Snackable content, what I like to call "content for the attention deficit generation," is increasingly important. Make use of social resources like Vine, Twitter and Instagram to reach Millennial renters and share content that is fun, engaging, and maybe even goofy, wild or cute. If it's something you'd share with your friends or mention to a colleague, it's probably strong snackable content.
My fellow panelist was Bill Szczytko, an IT professional with Maryland Management who carefully monitors the frequent changes in ILS distribution, web search analytics, and other online resources crucial to apartment marketing efforts.
Szczytko's portion of the presentation focused on changes that have been made by websites like Craigslist, Google, and Yahoo, and how they could affect your efforts to market multifamily communities. Among his thoughts:
When it comes to CraigsList's recent changes, the end of live linking to external websites and discontinuation of the posting tool has had a negative impact on property marketing. Apartment shoppers are less likely to copy and paste a URL into a browser search bar, especially if they are looking through listings on a tablet or other mobile device. Additionally, the lack of ability to track ads – which had been available through the posting tool – has made it more difficult to monitor views and results.
CraigsList will nevertheless maintain its status as a valuable ILS, especially for bargain-shopping consumers, and the importance of strong photographs, an interesting description, and well-written short, relevant copy to describe the unit and community are essential.
Setting up subdomain URLS for your listings is one good way to track Craigslist ads since the change.  Assigning different web addresses to different listing types – for example "twobedroomunit.yourpropertyname.com" will allow you to track the results of that listing vs one called "studio.yourpropertyname.com" and determine what has garnered the most interest.
Google and Yahoo are now encrypting keyword data, which makes it essential to use Webmaster Tools to access keyword data. Verifying your website with your Google account by meta-tagging your homepage, or by uploading a Google Analytics code or a HTML file to your server will enable you to get all the data you need. "You can still get access to how people are finding you, you just have to use different methods," Szczytko said.
Want to experience the full webinar for yourself? It was recorded, and  you can listen here.
Story by: Leah Etling