Conversation Tips to Close the Lease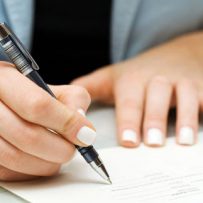 Are your sales conversations productive and goal-driven? Whether it's your first time meeting with prospective renters or you're negotiating the paperwork, it's important to direction the conversation to learn your renters' preferences. A productive discussion will help you understand client needs, demonstrate your value, and build trust. Here are some tips to take control of the conversation and move your prospective residents toward the decision-making process.
Ask for renters' opinions
Learn your renters' priorities by asking for their opinion about the listings you send them or showings you attend. It will help you know which properties to eliminate, as well as which features to emphasize when showing the unit.
Examples:
In your opinion, what's the best/worst feature of this property?
What is more important to you — the cost of monthly rent or the apartment's features?
Which property fits your lifestyle better — property A or property B?
Listen and repeat
Hunting for a new place to call home is an emotional experience, and it's important to show renters you're listening and taking their concerns into account. Gain a better understanding of how they're feeling about the property by asking them questions in relation to previous discussions.
For example, in a conversation after the showing, instead of asking "so what do you think?" draw in cues from your previous conversations. Try starting out with:
I remember you said you're not sure about the (listing feature).
Like you said, you'd be more comfortable living here if ____.
You really like ___, but what's holding you back is ___.
Follow up with:
What makes you say that?
Tell me more about that feeling.
What would help you make the decision?
What changes would help you make like the home better?
You'll be happy to know that ____. How does that sound?
Repeating what renters have told you and incorporating them into your questions will help them form articulate answers and drive you closer to finding them the perfect apartment.
Narrow down the choices
It's easy for renters to get confused by all the floor plans, listings, and amenities they look at in their apartment search. Help them narrow down the choices to arrive at a their decision:
Let's focus on the units with the price and features you want so we can eliminate the properties you don't like.
How about we simplify the decision? If we eliminate half your choices, which half should be taken off the table?
Of course, a successful sales conversation isn't you pressuring the prospective renter towards a decision. Be patient throughout the shopping process, offer your professional advice, and use each interaction to help you narrow down the listing that's right for your client.