CONSULTANT'S REPORT ON RENTAL HOUSING SAYS NOVA SCOTIA NEEDS RESIDENTIAL TENANCY ENFORCEMENT UNIT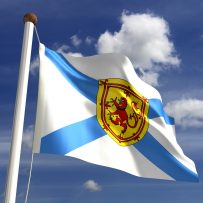 A report commissioned by the provincial government is recommending the creation of a residential tenancy compliance and enforcement unit, CBC News has learned.
Although the Tory government has had the consultant's report for months, it has so far refused to release it.
But documents obtained by CBC show the consultant recommends the new unit be in place by next March, a timeline that would almost certainly require government to introduce legislation during the upcoming fall sitting of the legislature.
The report was ordered last November amid concerns from tenants and landlords that the system is slow to respond and makes it difficult to enforce the Residential Tenancies Act.
The documents get at those concerns, noting that the time it takes for residential tenancy hearings and director's orders to be issued "have been identified as a pain point, and some complainants remain unsatisfied by the outcomes."
'No consequences' for violations
"Complainants and other interested parties feel that there are no consequences for repeated or egregious violations of the [Residential Tenancy] Act, and director's orders can be difficult or impossible to enforce."
According to the documents, the new unit would report to the director of residential tenancies within Service Nova Scotia and would focus on deterrence and early resolution of complaints.
Making the new system work would require new technology, which would create the ability to file a complaint online and a case management system in order to efficiently keep track of things such as evidence collection and case histories.
"By integrating these IT components, the [new unit] aims to streamline processes, enhance efficiency and ensure timely resolution of residential tenancy disputes."
Documents recommend system go live in March
A roadmap for the proposed work suggested the government should have created a timeline by this past May. It calls for the process of staffing and developing policy, technology and legislation to have begun this past June and July, and for further work and legislative amendments to be ready for the fall.
Training and testing would happen during December and January, with the intention for the system to go live in March of 2024.
Joanne Hussey, a housing advocate who formerly worked with Dalhousie Legal Aid, said the government needs to act on the recommendations and get an enforcement unit in place.
"I think we know that there are repeat offenders in the system, whether they're tenants or landlords, and so having a proactive body that's looking at that to be able to actually enforce the rules that already exist in the Residential Tenancies Act is really important," she said in an interview.
Hussey said the current system requires tenants or landlords to first go through a tenancy hearing and then try to enforce a judgment through small claims court and sheriff's orders, a process she said that can prove costly and time-consuming.
A natural power imbalance that can exist between renters and property owners also contributes to a flawed system, she said.
"So it's not a practical solution for what can be fairly simple and straightforward results that people need to have in their housing situation."
Kevin Russell, the executive director of the Investment Property Owners Association of Nova Scotia, also thinks the government needs to create an enforcement unit.
"The current situation where both rental housing providers and tenants have to go through a six-month process to discover residential tenancy orders lack enforceability is concerning," he said in an interview.
Russell said a recurring concern among landlords is the inability to recover unpaid rent or address costs associated with property damage.
"This is the only tribunal process I'm aware of where there are no consequences for those who break the law."
Both Russell and Hussey participated in consultation for the report, although neither has seen the final document. Russell said that if the government creates an enforcement unit, he hopes it has the necessary resources to do its job. Tenancy hearings should also become more transparent, he said, with recordings or transcripts of hearings and copies of orders made publicly available.
"I think this is a very secretive process where you go behind closed doors and you come out and there's a decision but nobody knows the ins and outs of it."
A task of the consultant's report was to study the enforcement system in Ontario.
Ontario system promotes early resolution
The documents note that the Ontario system has a rental housing and enforcement unit, which is separate from its landlord and tenant board. The latter is an independent tribunal with the power to issue fines and encourage compliance with orders.
Both streams of the Ontario system operate on the basis of receiving complaints and both operate call centres with staff who can provide information about the Residential Tenancies Act, the roles and responsibilities of tenants and landlords, what constitutes a violation and promote early resolution of cases. Cases are also heard based on their urgency.
In Ontario, the enforcement unit has the ability to enforce fines intended to help promote deterrence and resolution of issues as early as possible. Fines for offences under the act are $50,000 per person and $250,000 for corporations, according to the documents.
Hussey and Russell both think the Ontario model could work here.
Multiple overdue housing strategies and reports
In a statement, a Nova Scotia government spokesperson would not say if the province plans to act on the recommendation or if legislation would be coming in the fall.
"We have received a report on residential tenancy enforcement," the statement said. "It is still under consideration by government."
While advocates wait to see if the Progressive Conservative government will act on the recommendation related to an enforcement unit, the provincial government is overdue in releasing its promised housing strategy, a separate strategy focused on student housing and its housing needs assessment.
The latter document is supposed to provide a detailed look at the housing crisis in Nova Scotia and how politicians and other officials should respond to those needs. The final version of that report was supposed to be delivered to the government at the end of last year, while the housing strategies were supposed to be ready this past spring.
Story by: CBC News