Conference Board of Canada: Ontario expected to be economic growth leader as Alberta stalls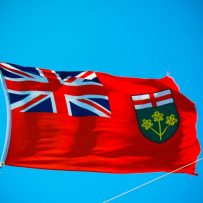 Story by: Monika Warzecha | BuzzBuzzHome 
Ontario has been named an economic growth leader by the Conference Board of Canada in their latest outlook report, thanks to the lower Canadian dollar, positive signs in the US economy and stronger consumer confidence.
The province is expected to "receive a significant economic boost in the short term" with 2.9 per cent increase in the real GDP in 2015. Ontario follows British Columbia, which is anticipated to lead the provinces with three per cent growth. Manitoba is also expected to match Ontario's 2.9 per cent GDP growth this year, but the board believes Manitoba will lead Canada in 2016, as its economy grows by three per cent.
In a statement, Marie-Christine Bernard, Associate Director, Provincial Forecast, noted that if the projection for Ontario is realized, "it would be the first year since 2002 in which economic growth in Ontario outpaces the national average of 1.9 per cent."
It's an entirely different story for oil-producing provinces such as Alberta and Newfoundland and Labrador. The board believes Alberta's real GDP will contract by 1.5 per cent — the biggest economic decline of any province.
With the Bank of Canada's January rate cut, the weaker dollar and the stronger US economy shoring up Ontario exports, the board believes residents will also have more money in their pocket books.
According to the report, Ontario households could have up to $1,000 more in discretionary income in 2015, thanks to falling oil prices. The board believes that "while Ontarians will likely save some of it or pay down existing debt, much of it is expected to be spent on goods and services."