Competition for Canada's industrial space will only intensify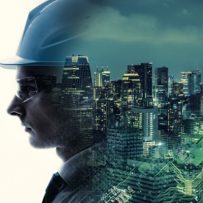 With the increasing dominance of Amazon in Canada, other non-retail industrial market players will have to deal with fierce competition for space, according to property research and technology firm CoStar.
"Amazon is trying to up their game [to] get more same-day or next-day [delivery] capacity in some of these markets that they didn't really have … at this point," CoStar head of market analytics Roelof van Dijk told Postmedia in an interview.
The e-commerce giant's Canadian expansion is accelerating with progressively larger installations nationwide, following its launch of a 600,000-square-foot facility in Calgary last year.
Earlier this year, Amazon's massive distribution centre measuring one million sf was completed in Ottawa. By 2020, another one-million-sf facility is scheduled to begin operations in Edmonton.
The company's commanding presence is such that it might even convince other retailers to jump onto the trend.
"They're getting bigger and badder and that's not going to stop," van Dijk noted. "If Amazon is getting bigger and faster in their local market, [competitors are] going to need to do the same."
Toronto and Vancouver's already-crowded industrial markets will only buckle further under the weight of this inflamed competition, CoStar stated.
"We now have e-commerce fulfillment centres going in and taking up space, and that's almost like retail taking up industrial space — and that's happening more and more," van Dijk explained.
"That's been driving down vacancy in those markets because we just haven't kept up with construction activity."