CMHC reviews RCFI – have your say!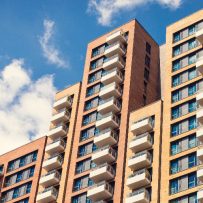 As part of the federal Liberal government's re-engagement in housing, CMHC created the Rental Construction Financing Initiative (RCFI). RCFI provides low cost financing with a long amortization period, in exchange for:
making some units affordable ,
working with one or more social agencies, and
providing good accessibility and energy efficiency.
The goal is to create inclusive, sustainable communities.
CFAA is in favour of incentives for the construction of affordable housing, and market rental housing, in communities that need more housing, such as Greater Toronto, Greater Vancouver and others.
CMHC is now reviewing the RCFI to decide on possible program changes. The Canadian Federation of Apartment Associations (CFAA) is taking part in that review, to seek to advance the interests of rental providers and promote good public policy.
If you have used RCFI or investigated RCFI, CFAA would like to hear from you or your team. We want to know:
Did RCFI work for you?
If not, why not?
If you rejected RCFI, why did you reject it? Did you continue with your project without using RCFI?
If you used RCFI, how is your development different from what it would have been?
In what city were you developing?
How could RCFI be improved?
Hearing from you this week would be ideal!
Please call 613-235-0101 between 9am and 5pm Eastern time, and say you are calling to comment on the RCFI. Or email your comments to president@cfaa-fcapi.org