CMHC RENTAL MARKET REPORT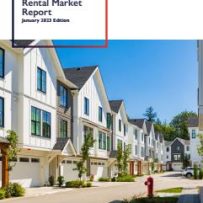 Our annual Rental Market Report provides in-depth analysis and market trends for major centres across Canada. The report uses data from the fall Rental Market Survey and Condominium Apartment Survey results.
You'll get:
Analysis of primary and secondary rental markets
Information covering new and existing structures
A review of rent and vacancy trends relative to supply and demand and their economic and demographic drivers
A new analysis for 2022 of average rent growth for 2-bedroom units that turned over to a new tenant
An indicator of affordability conditions on the primary rental market with a focus on lower-income households
Highlights from the latest Rental Market Report
The vacancy rate for purpose-built rental apartments decreased in 2022, while the demand for rental housing increased.
Demand for rental housing outpaced the increase in supply in 2022, leading to a lower national vacancy rate compared to 2021.
Higher net migration, increased homeownership costs and students returning to on-campus learning drove increased demand for rental housing.
Rental affordability continues to pose a significant challenge across the country. There is a lack of affordable rental housing, especially for the lowest 20% of income earners.
New analysis indicates that there was a significant gap between the average rent for 2-bedroom units that turned over to a new tenant and ones that did not.