CMHC-insured mortgage arrears in Alberta increase by more than 50%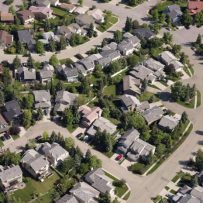 Story by: The Canadian Press
Canada's mortgage insurance agency is reporting a 52 per cent increase in the number of insured home loans in arrears in Alberta, as low oil prices weaken the provincial economy.
Canada Mortgage and Housing Corporation says in its second-quarter report that payments on 1,487 mortgages in Alberta were three months or more overdue as of June 30 — up from 978 at the same time in 2015.
Saskatchewan's list of troubled mortgages is also up, to 529 from 392, in the same period.
The numbers are in stark contrast with those in British Columbia, Ontario and Quebec, which all posted hundreds of fewer loans in arrears in the same period.
Ontario's rate of troubled loans is the lowest in the country at less than a fifth of a percentage point, while Alberta's is 0.41 per cent and Saskatchewan's is 0.69 per cent.
CMHC says its Canadian arrears rate fell slightly over the year but remains at about one-third of one per cent of its portfolio.
The national agency says it provided mortgage insurance for about 135,000 units nationally in the three months ended June 30, up 11 per cent from the same period last year.