CMHC ends 30-year monopoly of the custody of mortgage records in Canada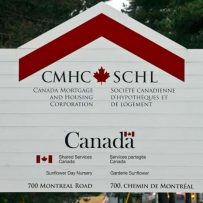 Story by: Garry Marr
Canada Mortgage and Housing Corp. has effectively broken up a 30-year monopoly related to the custody of mortgage records in the country, a move the new entrant into the market says could open up the multi-billion dollar securitization business to others.
CST Trust Company, a Canadian-based entity which provides financial and administration support for the financial industry, said last week it had received certification to act as a third-party to store documents related to the mortgages of millions of Canadians.
For three decades, that custody was handled by one provider which was using a manual process to record some of the data used in connection with Canadian mortgages. Banks do hold onto the loan records but CMHC, which runs the multi billion dollar program that securitizes government backed consumer mortgages, requires a third party to hold onto documentation for risk reasons.
Computer Share Inc., an Australian-based company, has been the only custodian of that information until now but that is about to change and CST says it has already signed up one major Canadian bank, a move that needed approval from CMHC. A Computershare spokesman could not be reached for comment.
"Like any monopoly, it's not the best type of service, so no one has really tried to penetrate this market and do any type of good work like digitizing mortgage records and working to a more electronic solution," said Frank Turzanski, a senior vice-president with CST who will head up the operation.
The company wouldn't say what the rights to the market could be worth but there are almost $500 billion in mortgages outstanding under the National Housing Act Mortgage-Backed Securities program administered by CMHC.
"It's taking out a lot of risk by having an alternative provider and ultimately provides flexibility in the capital markets about how mortgages are financed," said Turzanski. "We are building a digital registry concept and this may diversify how mortgages are funded in Canada."
The electronic repository, with CST as the registered title holder, will track beneficial ownership of every mortgage from origination through its sale to investors and subsequent securitization. The company say this provides the issuers, originators and investors with easily searchable, on-demand access to specific asset information whenever they need it and eliminates delays and potential inaccuracies. It will also have storage of physical documents off-site.
Turzanski says that capital markets are looking for alternative funding solutions outside of CMHC's program, but with no real electronic registry in Canada it has yet to materialize. CMHC has gradually been reducing Ottawa's exposure to the housing market and this could help with that effort.
"The government might want to reduce its exposure to the securitization (market)," he said. "Perhaps this could allow non-insured product to be sold to the comfort level of whatever that investor is."
The impetus started when CST pitched one of the banks, one of the three largest in the country, to act as its custodian for records and that financial institution then needed approval from CMHC.
Joaquin Ortigosa, manager of securitization policy at CMHC, said companies like CST maintain program specific documentation like legal agreements that affect the transfer of mortgages from financial institutions and powers of attorney that allow the Crown corporation to take beneficial title in the event of defaults.
Karen Bailey, director of securitization operations at CMHC, said there are electronic copies of all these documents, but they are not digitized in a way that is searchable. "It's not just taking a paper document to be copied," Bailey said. "There is room for a value-added service which CST seems to be offering."
Ortigosa didn't think CST's entrance would add any liquidity to the market but said what CST is doing could add value to other players like investors. "They can gain access to the underwriting file, if they need it," he said.
Neither would comment on what the news might mean, if anything, to CMHC's future in the securitization market.