CMHC and housing co-ops tussle over low-income families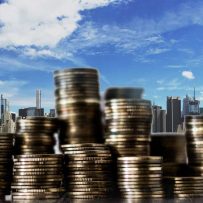 The Canada Mortgage and Housing Corp. has responded to three Ontario housing co-ops' refusal to comply with the former's alleged demands to cancel assistance to low-income members.
In a statement sent to MBN, CMHC said that it remains "committed to families like those at the Quarry, Chadwick Towers and Spruce Courts co-ops."
"We have supported them with 5.5 million in subsidies over the last 7 years and have helped them for more than 40 years," CMHC added. "We recognize that a home is the foundation of our communities and people`s lives and we would never do anything to jeopardize their well-being."
The co-ops hold long-term mortgages with CMHC at average interest rates of 8%. Further approval from CMHC is required to finalize another tranche of low-interest financing, a portion of which will be used for infrastructure modernization).
According to the co-ops, CMHC won't approve the refinancing deals unless the co-ops agree to cancel government-funded housing assistance to 125 low-income families. All three ventures have rejected the Crown corporation's demands.
However, CMHC noted that it actually provided the co-ops (and the Co-operative Housing Federation of Canada, which represents them) with two options:
"A. Continue receiving the combined $6.9 million in support from CMHC over the next 8 to 10 years, in the form of subsidies; or,
B. Receive the combined $5.9 million in support from CMHC over the next 5 years, in the form of loan pre-payments and five years of subsidies. While the dollar value may be less, they may choose to do this as it could significantly improve their cash flow."
CMHC further explained that CHF is actually disputing the terms, "asking for both the prepayment penalties to be waived and for rent supplement agreements to remain in place beyond the five year period," a state of affairs that the corporation stressed is not even an option for various compelling reasons.
"First, CMHC does not have the authority to change the program. Second, as we are trusted with taxpayers' dollars, it would be irresponsible. There are hundreds of thousands of other Canadians still in housing need and these dollars are needed to increase the availability of affordable housing."
CMHC concluded that the co-ops' tenants have the benefit of enjoying homes funded by government support, and that "There is absolutely no reason the families of Quarry Co-op, Chadwick Towers and Spruce Court should be impacted."