City of Toronto's New Apartment Building Bylaw Passed by City Council Effective July 1st, 2017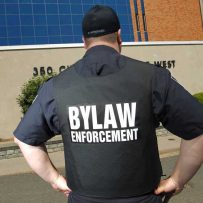 On March 29, 2017, Toronto's City Council passed a new Apartment Building Management bylaw that will impact all multi-res buildings three stories or more and 10 or more units in Toronto.
This regulatory bylaw, that comes into effect on July 1st, 2017, requires the registration of rental apartment buildings and the payment of annual per unit fees, imposes new standards to "improve" preventative and on-going maintenance and tenant communications, requires compliance with additional information and documentation requirements,  allows for City conducted site visits and pre-audits of all buildings to determine whether buildings are in compliance with this and all other City by-laws, and also allows for the audit of buildings to further investigation and re-inspect buildings.
What it means for landlords
The Toronto move to license multi-unit landlords is extremely disappointing. That idea was rejected several years ago, but came back. Many observers feel that the new licensing program will be a waste of resources, both for landlords and the City. In addition, it will add costs which will certainly be borne by the tenants at the end of the day.
The matter is a negative for landlords not only in Toronto, but also in the rest of Canada, because municipal practices tend to spread across Canada. Once one major city adopts a new program, other cities often look at it and adopt it too.
Rental providers in the West may not think this is a big deal because for decades landlords have been licensed in Vancouver, and property managers have been licensed across the Western provinces. However, the Vancouver license is a business licence, requiring a minimal fee and very little paperwork. The licensing of property managers is to regulate those who hold trust money (to protect rental owners.)
In contrast, the new Toronto regime seeks to address rental quality by requiring the filing of extensive plans and operational policies, and by using the fees to fund yet more inspections. Those requirements apply despite the current property standards enforcement regime and the ability of tenants to apply to the Landlord and Tenant Board. The Toronto–style licensing regime will be yet one more financial hit on landlords and tenants, and one more reason people will cease to operate rental housing.
Key Details – The New Apartment Building Regulatory Bylaw
Registration Program & Fees
New registration program comes into effect on July 1st, 2017

Pertains to all multi-res apartment building three stories or more, and 10 or more dwelling units.

The owner must register their buildings with the City every12 months and must update the City within 30 days of any change in ownership or in who operates the building

The registration fee is $10.60 per unit per year and must be renewed each year

Registration of applicable buildings is expected to be electronic (online) and will consist of paying an annual registration fee and providing the following information:
a)    Name of building owner. Where there are multiple owners, each person must provide their name and address. 

b)    Contact information of building owner. 

c)     Name of building operator. Where there are multiple operators, each person must provide their name and address.

d)    Contact information of building operator. 

e)    Specific information related to the building and related elements (i.e. materials used in construction, number of floors & units, accessibility features, availability of cooling spaces, heating & cooling systems, security features,  etc) 

f)     Sub-metered electricity information including name of local distribution company/provider servicing 

g)Any other information as required by the Executive Director, Municipal Licensing and Standards.
New Specific Building Management Practices Introduced
The new bylaw contains requirements relating to specific management and maintenance practices, and information requirements for the following defined areas:
Tenant service requests

Tenant notifications

Pest management

Waste management plans and requirements

Cleaning plan and requirements

Licensed contractors for maintenance

State of good repair capital plan

Record keeping

Renting a unit to a new tenant where there is a property standards order pursuant to Municipal Code Chapter 629 related to the unit.
Details regarding the specific requirements for each of the defined areas will be laid out in the new bylaw. (See Municipal Licensing and Standards Committee Recommendations and approved City Council Motions for further details http://app.toronto.ca/tmmis/viewAgendaItemHistory.do?item=2017.LS17.1)
In general, each building in the City will be required to demonstrate/ prove that they are in compliance with the new defined management and maintenance practices contained in the bylaw.  Once the new bylaw is in final form and available we will send all members the link to it.
Enhanced MRAB Inspection Program
MRAB has the authority to conduct routine site visits and pre-audits of all buildings to determine whether the buildings are in compliance with this and all other City by-laws.

MRAB have the authority to audit buildings that require further investigation and re-inspect buildings to confirm that the owners or operators are complying with any issued orders.
Building, Audit/Inspection and Enforcement Activity Fees
Beyond any initial site visit or pre-audit, if a full audit is deemed necessary for a designated building, the fees as noted in the chart below will be charged as means to ensure full cost recovery as contained in the bylaw. This includes a new set of 'administrative cost recovery' fees including a flat fee of $1,800 if a full building audit is required plus the cost of the inspectors at $108.80 per hour. 
Fines:
Anyone who contravenes any provision of this bylaw is guilty of an offence and upon conviction is liable to a fine of no more than $100,000

A system of fines will be developed that include fines for continuing and multiple offences and special fines where it is determined that the conduct could have resulted in economic advantage or gain to the party found to have breached the by-law.

Establish that directors or officers of a corporation knowingly concurring in the contravention of any offence under the by-law by the corporation are guilty of an offence.
Implementation Next Steps
Building Pre-Audits/Benchmarking – July to November 2017:       
All City "registered" buildings will undergo a pre-audit inspection by the City MRAB team between July and November of this year. 

As we understand it, the inspection process will generally cover the City's current approach relating to Property Standards Bylaw #629, the Graffiti Bylaw, Waste Bylaw, Grass & Weeds Bylaw, etc. It will also review the requirements of the New Apartment Building Bylaw.

Inspected buildings will rated in 8 areas (as per their current approach) with an assigned score of 1 to 5 points for each area – maximum total 40 points.

Scores will be input into a database. Buildings scoring above the "average benchmark" line will most likely not be subjected to another inspection until July of the following year. Buildings scoring less than the "average benchmark line" may be scheduled for a more formal audit/inspection.

Additional fees for building pre-audits are not charged to the owner as they are considered a part of the registration fee.
On a final note, the City staff has indicated they will holding a number of information sessions related to interpreting the new apartment Building bylaw and how owners can obtain compliance with the new bylaw. As we receive information related to these information sessions we will advise FRPO members accordingly. 
For FRPO CRB program members, we will be working with the City to harmonize the CRB program standards with the enhanced MRAB process and related bylaws and will be providing CRB members with the tools and necessary information to ensure compliance with the new Apartment Building bylaw.
For more information, please contact:
Ted Whitehead
Director of Certification