City of Toronto- Enhanced MRAB Inspection Criteria & Reports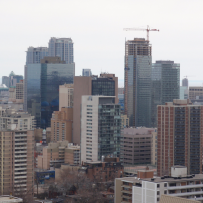 FRPO has received a copy of the City of Toronto's Evaluation Letter, and their Evaluation Scorecard Report (provides a detailed scoring matrix including the 20 areas of review and evaluation criteria). Please click on each link below to review.
RentSafeTO Building Evaluation letter 
RentSafeTO Building Evaluation Report 
From our ongoing discussions with the City staff, this year's building inspections will largely focus on judging buildings relative to compliance with the old Property Standard bylaw #629, Weed & Grass Bylaw #489, and Graffiti Bylaw #485. The Building Evaluation Scorecard would support this premise. 
 FRPO members with buildings should use these reports as 'guides' and self-inspect their properties. After self-inspection, any discrepancies noted should be corrected or repaired as soon as possible with a goal of achieving a high score when City MRAB Inspectors arrive at the building. This action will help to keep a building(s) off the City's audit schedule and eliminate any unnecessary audit fees.
We have been advised that building inspections have already commenced, and the City has already visited a little over 200 buildings to date.  
For further information please contact Ted Whitehead at twhitehead@frpo.org.