City of Ottawa Lobbyist Registry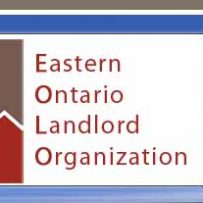 EASTERN ONTARIO LANDLORD ORGANIZATION
News Release September 23, 2013
City of Ottawa Lobbyist Registry
The City of Ottawa Lobbyist Registry has been in place for a year now. The registry requires certain communications between business people (including rental housing executives and employees) and City Councillors or staff to be reported.
What should you report? Lobbying activities that are designed to have an impact on city decisions affecting by-laws, programs or contract need to be reported. Examples of communication that should be reported are:
• Seeking a zoning change to allow a development proposal for a property
• Encouraging Councillors to reduce the multi-res tax ratio
• Seeking to obtain a contract from the City to manage or maintain a city building.
What need not be reported? There is no requirement to report:
• Communications directly related to City-initiated consultative meetings and processes where an individual is participating as a stakeholder
• Communications regarding the enforcement, or interpretation, of by-laws.
The Registry requires that communications be reported within 15 days. Communications which need to be reported include:
• face-to-face meetings,
• telephone contact,
• written communications, and
• e-mails.
The registry is an online database that can be accessed and searched by the public and interested stakeholders. Information such as the name of the lobbyist, the business address, the means of contact, and the topic of discussion (in brief), will be publicly available.
For more information about the Registry, please visit the City of Ottawa's website, or contact EOLO at 613-235-9792.