Moderating demand for rental units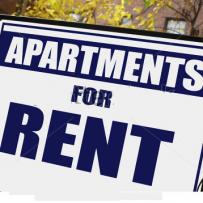 Story by:  Monika Warzecha | BuzzBuzzHome
Moderating demand for rental units in Toronto and an uptick in condo supply will likely lead to an adjustment in the city's high-rise market in near future, according to CIBC economists.
In "The Many Faces of the Canadian Housing Market," a report released by the bank Thursday, Benjamin Tal and Andrew Grantham tackle the topic of oversupply in both the condo market and the potential increase of purpose-built rental units.
In recent years, the increase in condo supply has been positive for the city, adding an "element of affordability" to a market where many first-time home buyers are priced out the increasingly expensive low-rise market.
"In this sense the condo market is acting as a stabilizing, rather than destabilizing, force on the market as a whole," wrote Tal and Grantham. "But is it too much of a good thing?"
The condo building boom has filled the need for rental apartments in Toronto over the last few years. Between 2007 and 2014, nearly all of the growth in rental units in the GTA has come via condo rentals. Demand has remained high, not just because of the city's attractiveness to new immigrants, but because many of the region's residents have been unable to afford home ownership, due to rising home prices.
However, Toronto appears to be currently at a turning point. The report's authors believe that demand peaked in 2012 and is slowly moderating.
"Based on demographics, we estimate that demand for rental units in the GTA will average 12,000 a year in 2015 and 2016. And that could fall a little short of upcoming supply. According to different sources we estimate that the supply of rental condo units will top an annual average of 14,000 units in 2015 and 2016 – suggesting excess supply of just over 2,000 units a year."
The market has already seen some early signs of moderation with rent inflation plateauing and the lease-to-listing ratio falling to 64.3 per cent, from 70 per cent a year ago.
And that can spell trouble for condo investors planning on renting out suites. CIBC estimates that roughly 70 per cent of pre-sales and 50 per cent of final sales are to investors, with a large part of them buying units for capital preservation and rental income.
"That's where the vulnerability is. We estimate that roughly half of the stock of rental units in [both Toronto and Vancouver] belong to this category. To the extent that higher rates and/or low rent inflation challenge the economics of rent, we might see a wave of sales in the resale market that will directly compete with the upcoming influx of new units," wrote Tal and Grantham.
Aside from the existing supply of condos and the new condos coming online in the near future, there's also a relatively new factor to consider. Purpose-built rental construction is back in the picture, with more institutional players financing apartment construction. Because of this, the CIBC expects a notable increase in purpose built rental supply beginning in 2017.
However, with a few offsetting factors such as young families continuing to rent due to affordability issues and the rental market being bolstered by non-permanent residents.
The CIBC believes the high-rise sector will face an adjustment, but the "magnitude and speed of such adjustment will be in large a function of the degree of integration and coordination between condo rental activity and the upcoming increased supply of purpose built projects."
The bank doubts a rise in interest rates will lead to a surge in defaults, but an increase could act as a "major drag on overall economic activity via the impact on consumer spending (as more income is devoted to servicing debt) and the potentially significant impact on job creation in real estate-related sectors."