CFAA-RHC 2020 WILL NOT TAKE PLACE LIVE FROM JUNE 8 TO 10, 2020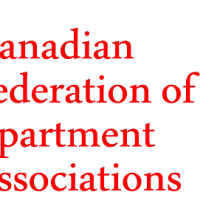 Due to concerns over the COVID-19 situation, and in the best interest of our staff and attendees, CFAA has decided to cancel CFAA-RHC 2020 in Halifax from June 8 to 10, 2020.
CFAA is looking into alternate options, such as on-line content and webinars, that would still allow us to bring you the valuable information from our education sessions, speakers and sponsors. Stay tuned for further updates!
We expect that CFAA-RHC 2021 will take place in person and will follow the usual format. More details to come!
For those who have registered and paid, CFAA will be in touch to make arrangements to refund or credit the fee to attend the Conference.
For those who have registered but have not paid yet, disregard any invoice you have received. CFAA will cancel your registration and void your invoice.
For speakers who had already arranged to speak, CFAA will be in touch soon. We value the information you were expected to present and we still want to get your information to our attendees. We will discuss alternate arrangements.
For sponsors who have already signed up, CFAA will be in touch soon to discuss your options, including alternate sponsorship arrangements for 2020.
Please note: this is busy and unsure time for everyone, including CFAA. It may take one to two weeks before CFAA is able to contact you regarding your registration, speaking, or sponsorship. If you have not heard from us in two weeks, please reach out at events@cfaa-fcapi.org.
CFAA Rental Housing Awards are still on!
As the CFAA Awards Program is conducted completely online, it will continue for 2020. However, as a precautionary measure due to COVID-19, this year's Rental Housing Awards WILL NOT include an Awards Dinner.
We will continue to monitor the situation closely, and will adjust as needed. If you have any questions or concerns, please feel free to contact us at awards@cfaa-fcapi.org.
Story by: Canadian Federation of Apartment Associations (CFAA)