CFAA Rental Housing Conference – Executive Roundtable now set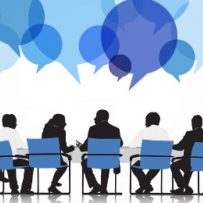 Join CFAA and landlords from across Canada in Vancouver this May 14 to 16.
Hear what other rental housing leaders think is The Future of the Rental Housing Industry. Find out how other companies are solving new problems and seizing opportunities.
Early registration closes this week! Book by Thursday, March 29 to save!
Read on, or visit www.CFAA-RHC.ca for more information or to register!
Education Sessions
Sessions include:
Economic Update – by keynote speaker Benjamin Tal Deputy Chief Economist of CIBC World Markets
Executive Roundtable – with speakers

Todd Cook, President & CEO of Northview REIT,
Philip Fraser, President & CEO of Killam REIT,
Anthony Lanni, SVP, Residential of QuadReal,
Brian McCauley, President & CEO of Concert Properties, and
Moderator John Dickie, President of CFAA.

And many other sessions covering new technology, operations, investment, development issues, government incentives, and political and legislative updates, such as marijuana, privacy, employment law and residential tenancy law and practice.
The conference will also feature a new session on "Building a State-of-the-Art operations system", which will feature QuadReal, Canada's newest Top Ten landlord, presenting a panel on creating its new integrated, mobile, operations system.
Join CFAA as it introduces its first ever Regional Forum. Regional Forum BC aims to capture the state and future of the industry in British Columbia as compared with the rest of Canada. Sessions will include:
BC Roundtable, featuring David Hutniak, David Sander, Jason Fawcett, and one more speaker
BC building sales, featuring Cynthia Jagger and Sandra Cawley
Employment law update in BC and Canada by Lanny Robinson
Residential Tenancies Act of BC update by Hunter Boucher
Privacy & leasing issues in BC and Canada by Maureen McMahon
Building Innovations Tour
CFAA's building tour, on the afternoon of Monday, May 14, will feature two exemplary new rental housing buildings in Vancouver.
Bridgewater – Hollyburn Properties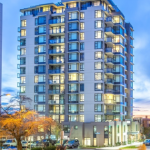 The "Bridgewater" development in North Vancouver won CFAA Rental Housing Development of the Year in 2017. The building is the synthesis of Hollyburn's four decades of property management experience. CFAA's judges praised it for its modern, community-oriented design and environmental practice.
The Duke – Edgar Development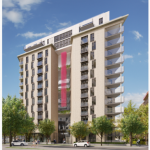 "The Duke" by Edgar Development, a 14-storey, 201 units mixed-use development in Mount Pleasant, Vancouver. With its LEED Gold certification, European inspired design, and public art installation, The Duke is more than worthy of a national showcase
CFAA Awards Dinner 2018
CFAA's Rental Housing Awards winners will be announced at the CFAA Awards Dinner on Tuesday, May 15, which is part of the CFAA Rental Housing Conference 2018.
Sponsorships
Conference sponsorship opportunities and exhibition booths are still available.
For more information, visit www.CFAA-RHC.ca, or email events@cfaa-fcapi.org.
Register now www.CFAA-RHC.ca to qualify for the early bird rate!