CFAA OPEN CALL: Federal money for building retrofits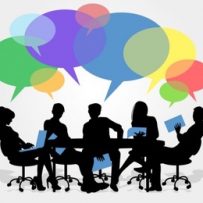 CFAA is lobbying the federal government to loosen the strings on retrofit grants and loans. Tell us what would lead you to take up the money! Email admin@cfaa-fcapi.org to tell us if you (or someone from your company) can attend a telephone conference call at any or all of these dates and times:
Tuesday, December 4          2 to 3pm EST
Thursday, December 6        11:30 to 12:30 EST
Thursday, December 6        2 to 3pm EST
We will fix one or two of those times for the call(s). Before the call(s), we will circulate an agenda and the draft report. At the call, the consultants will review the draft report briefly. We will then all discuss the draft suggestions.

 In particular, CFAA needs to learn:
•   Will the suggested recommendations probably lead to program take-up?
•   Are there issues that vary among Canada's regions?
•   Are there different issues for walk-up apartment buildings?
Due to the distribution of CFAA's contacts, we usually receive more comments about the impact of issues on concrete towers in the Greater Toronto Area than walk-up buildings or other areas. In your email to us, please note whether you can comment on likely program take-up:
•   in areas other than the GTA, and/or
•   For walk-up apartments or row house complexes.
To see CFAA's brief summary of the current repair program requirements and possible reforms, click here.

 For CMHC's description of the repair program, click here.

 Tell us what you think about how we can improve the Repair and Renewal Stream while still achieving many of the government's objectives. Email your ideas or availability to admin@cfaa-fcapi.org.