CFAA Awards Program now open!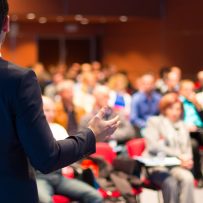 CFAA is proud to announce that the 3rd annual CFAA national Rental Housing Awards Program is now open for applications! CFAA's Awards Program has categories open to landlords, suppliers and associations operating in Canada's rental housing industry.
Applications will be accepted until Monday, April 9, at midnight PDT.
Awards presentation
Winners will be announced at the CFAA Awards Dinner in Vancouver on May 15. Visit www.CFAA-RHC.ca to buy awards tickets, or to register for CFAA's Conference.
Call for judges
The CFAA Awards depends on volunteer judges from the rental housing industry. If you are interested in becoming a judge for the 2018 Awards, please let me know by replying to this email.
Sponsorship opportunities available
Email events@cfaa-fcapi.org to find out more about the sponsorship opportunities available at CFAA Awards Dinner 2018, and Rental Housing Conference 2018.