CFAA AWARDS PROGRAM IS STILL ON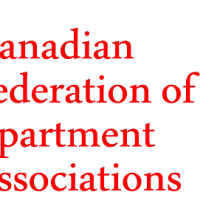 As the CFAA Awards Program is conducted completely online, it will continue for 2020, despite COVID-19 concerns.
However, we understand that many people are working from home, and may not have access to all the files they need to complete their applications. As a result, we are extending the deadline for applications to Monday, May 4.
Additionally, as a precautionary measure due to COVID-19, this year's Rental Housing Awards WILL NOT include an Awards Dinner. Winners will still be acknowledged on CFAA's communications, website and Twitter, and will still receive a trophy.
We are looking into ways to do a live announcement of the finalists and winners, so that contestants could experience some of the anticipation of a live event. A final decision on that will be made soon, and communicated to you.
For anyone who wishes to apply this year, but does not expect to be able to have their application ready by May 4 due to COVID-19 related issues (low staffing, no access to materials due to the office being closed, etc), please let us know ASAP.
We will continue to monitor the situation closely, and will adjust as needed. If you have any questions or concerns, please feel free to contact us at awards@cfaa-fcapi.org.
Story by: Canadian Federation of Apartment Associations (CFAA)