Utility Management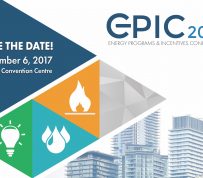 MINGO Rally presents: The Energy Programs and Incentives Conference (EPIC), Toronto   ONE FOCUS. ONE GOAL. Did you know that more than tens of $millions of energy incentives are available to building owners every year? Navigating the variety of energy programs and incentives available to apartment owners can be overwhelming and intimidating. EPIC – The Energy Programs and Incentives Conference, showcases active energy programs within the City of Toronto, along with their incentives and...
read more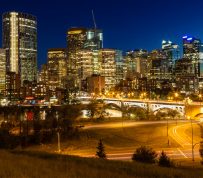 The transition to a low carbon economy could take many paths. Hydrocarbon fuels have been part of our lives for decades, taking civilization from an economy built around wood and coal to one far more affordable and and efficient, with an increased quality of life. While oil and gas will continue as part of Canada's energy mix for some time to come, the transition to a lower carbon future is inevitable. Four energy futurists share their visions on what that transition could look like. David...
read more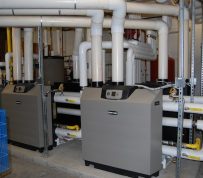 Upgrading to more energy-efficient natural gas equipment is easy and cost effective. Add in incentive programs, and your company can see an accelerated payback on your investment. Here's an example of how Ontario multi-unit residential property managers are able to earn a return on investment and reduce their natural gas bill through incentive programs. The Situation A property management company in Ontario wanted to increase the energy efficiency of three multi-unit residential buildings....
read more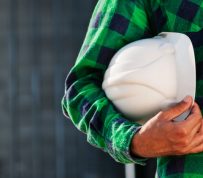 We are on the verge of yet another pivotal moment in our nation's infrastructure history — one that is sure to again shape our future economy. Canada's economy is inextricably linked to our infrastructure — and it's always been so. Our nation and its economy would have developed very differently were it not for the construction of a transcontinental railway just fourteen years after Confederation in 1867. In the afterglow of Canada's 150th anniversary, the country and...
read more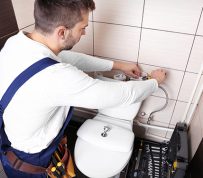 Ottawa Community Housing (OCH) oversees a large number of residences — approximately 14,800 units in 164 communities. In each one, OCH is responsible for covering the cost of water. Until recently, this was an especially burdensome expense, making up 43% of OCH's utility costs. The communities' 16,000 toilets accounted for the majority of the water use. Many units still had original fixtures — some nearly 40 years old. And there was little standardization in either the toilets or the shower...
read more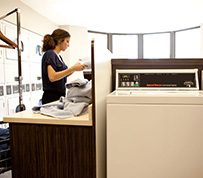 Canada is hopping. The economy is stronger than ever and growing. The large millennial population is ready for home ownership. And home prices continue to rise. However, higher prices may mean a good portion of this millennial group may be renting for a longer period of time than normal before becoming first-time homebuyers. Now add to the equation a multi-housing market that is starting to see new construction. Bottom line – owners of apartment properties need to make sure locations are...
read more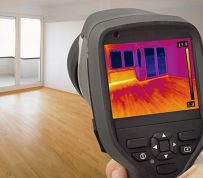 Most multi-residential buildings are very leaky (not airtight), with 20 to 25% of heating energy simply seeping away. As a result, air leakage has a significant impact on annual space heating and cooling costs as well as peak energy demand. Furthermore, leakage is greatest during the coldest periods of the year. In fact, during the winter, air leakage can account for 40% of a building's overall heating bill. Air leakage can also have a significant impact on a building's envelope. Moisture...
read more
Tributes are pouring in for former Suncor Energy CEO Rick George, who passed away Tuesday at age 67.  George, who served as CEO of Suncor from 1991 up until his retirement in 2012, helped build the company and grow Canada's oil sands. Here's what industry leaders are telling BNN in remembrance: DANIEL DAVIAU, CEO, CANACCORD GENUITY "Rick was a great man. When I was a junior investment banker 25 years ago, the first real big IPO I did was Suncor. And Rick was the CEO…he was a great leader...
read more
Torontonians have the highest electricity bills in Canada, according to a new study from the Fraser Institute. On average, Toronto residents pay $201 per month – which marks an increase of about $77 over the last six years, the report says. Ottawa residents also pay a high price for electricity at an average cost of $183 per month. Other Canadian cities comparably have much lower monthly electricity bills. Montreal residents pay an average of $83, Calgary and Edmonton consumers pay $109 and...
read more
After more than half a century in the energy business, 80-year-old billionaire Clayton Riddell has just cemented his legacy among the great Canadian oil and gas tycoons. Paramount Resources, the Calgary-based company he founded nearly four decades ago, announced late Thursday it would spend nearly $460 million in cash acquiring assets from Apache as the international energy player completed its Canadian exit. The company also took the wraps off an all-stock takeover of Trilogy Energy, another...
read more