Uncategorized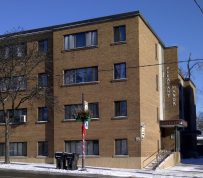 Pleasant Manor – 501 Mount Pleasant Road, Toronto Pleasant Manor is a quaint four storey walk-up in a lovely residential neighbourhood in midtown Toronto that surrounds a vibrant stretch of restaurants, cafés, and boutique shops.  The building in popular Mount Pleasant, offers 13 studios and 15 1 bedroom apartments for rent, a welcome addition to Hollyburn's growing rental community. Hollyburn's most recent acquisition, on the corner of Mount Pleasant and Millwood Road, features spacious...
read more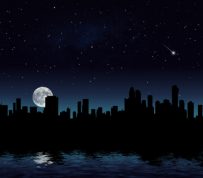 The recent extended power outages in the Greater Toronto Area over the holidays had us all scrambling to stay warm. Bathing, preparing meals and finding ways to pass the time were also difficult (if not impossible) to do. The 2012 outage report from power management company Eaton Canada showed that over 600,000 people were affected by the loss of power that year, with the majority of them living in Ontario. While the ice storm of 2013 caught many of us by surprise with its severity and scope,...
read more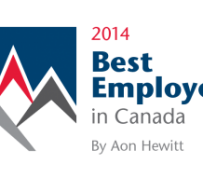 Sifton Properties Limited is proud to be recognized among the 50 Best Employers in Canada by Aon Hewitt, a research study that publicly recognizes organizations that have created great work environments. The Best Employers study gives participants an up-to-date perspective on performance across more than 20 human resources factors that drive employee engagement.  The primary requirement for being recognized as a Best Employer is creating and sustaining a highly engaged workforce, measured by...
read more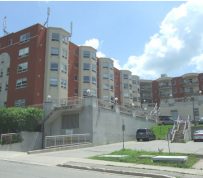 Skyline Apartment REIT Moves Into the City of Stratford, Hits 10,000 Unit Milestone! On Friday, December 20th 2013, Skyline Apartment REIT purchased two properties in the beautiful city of Stratford, ON. The first property, located at 136 Ontario Street, had a purchase price of $10.185M and comprises 53 units, with an additional 11,049 square feet of commercial space. The second property at 42 Campbell Court had a purchase price of $6.615M with 78 units. The acquisition of these two properties...
read more
The temperatures are dropping, the holidays have come and gone, and the sun sets earlier every day. This adds up to one inevitable conclusion – winter is here to stay. For property managers and landlords, winter adds a new set of responsibilities to your already full schedule. But with a little planning and preparation, you can get your building into tip-top shape to fight  the deep freeze. After all, the trusty Farmers' Almanac is calling for a colder than normal winter throughout most of...
read more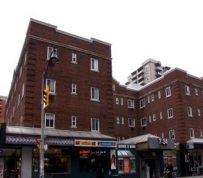 Starlight Investments Ltd. Expands Downtown Toronto Portfolio Starlight Investments Ltd. ("Starlight") is pleased to announce that it has completed the acquisition of a 35 unit multi-family residential building with street level retail, located at 77 Wellesley Street East in downtown Toronto, Ontario. The property (the "Property") is a four storey low-rise building located on the southwest corner of Church Street and Wellesley Street East. The Property is located  in the heart of a vibrant and...
read more