Uncategorized
Mainstreet Equity Corporation (TSX: MEQ) ("Mainstreet" or the "Company"),  announced today that it has completed the acquisition of a 331-unit, five-building rental apartment complex (the "Property") in the Greater Vancouver Area ("Vancouver"). Located in the Vancouver suburb of Surrey, British Columbia, this Property was purchased for $33.7 million which equates to what Mainstreet believes is an attractive price of $102,000 per unit and well...
read more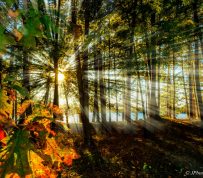 Story by: Kat Sieniuc  |  BuzzBuzzHome Vancouver, Montreal and Halifax's more than 100 million trees provide environmental benefits of over $250 million per year, with every dollar spent on annual maintenance giving a return of between $1.88 and $12.70, says a new report from TD Economics. "[Urban forests] are valuable environmental resources," said TD Economics chief economist, Craig Alexander, in the analysis that came out Wednesday. With the historic climate march in New York City that saw...
read more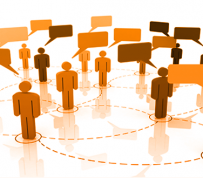 We live in an age of comparison. I do it. You do it. Your prospects and clients do it too. We identify an area of need (or a desire) and then go shopping online in search of a solution. We browse websites, review sites, and social sites in search of the best product or company that meets our need within our budget. What are we looking for? Information & Validation We want to know that we are making good decisions. Information, like price vs. service comparisons, help us make the head part...
read more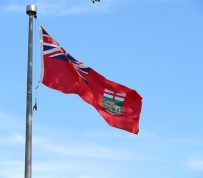 The governments of Canada and Manitoba announced the joint investment of an additional $104 million over five years to help create more affordable housing for individuals and families across the province. The funding will be delivered through an extension to the Investment in Affordable Housing (IAH) agreement. "Our Government is proud to partner with the Province of Manitoba to ensure quality, affordable housing is available. This bilateral agreement provides flexibility for the...
read more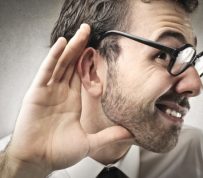 I remember it well from my childhood, and my wife, Stacey, tends to remind me. My blood boils a bit to this day when I hear it. "Tim, you don't listen!" We are all guilty of selective hearing. That's when we subconsciously tune out what someone is saying, maybe grab the key bits of the conversation and move on. Only later do you realize that you may have missed something that you probably should have absorbed. Or that you relayed incorrect information. Before you lease, you've got to listen...
read more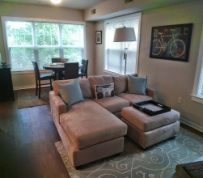 When it comes to apartment leasing, first impressions are everything. Before renters even step into a model unit, manicured landscaping, clean common areas, and a clean office play a huge role in shaping customer perception. The little details provide prospective residents with a peek into the management style, community upkeep, and living experience. As an apartment marketer you're not only marketing a place to live, but also a lifestyle. Here are some tips to maintain a professional,...
read more
Four towers up to 400 feet tall would rise from a prominent corner in Seattle's South Lake Union area under a proposal put forth by a Canadian developer. This week an official of the company, Onni Group, answered questions about the proposal that Onni is calling the Seattle Times project. It's named for the Fairview Avenue North and John Street location where The Seattle Times newspaper operated for eight decades before selling two blocks to Onni and moving to nearby leased space...
read more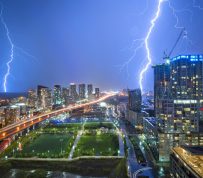 The Canadian real estate market's ups and downs have attracted plenty of local and international speculation over whether there's a housing bubble. To better make sense of the last roller coaster-like five years, BuzzBuzzHome.com put together a timeline of all the bubble trouble. Find out more about the players who are calling for the big pop or the quiet cool down, as well as some of the market milestones, big changes and the things that never seem to change…like the Bank of Canada's interest...
read more
PART ONE Who Is Your Perfect Client? While preparing to write this article, I did a quick Google (and even Bing) search for "Lifecycle Marketing for Property Managers." I was completely flabbergasted to find no relevant blogs, articles, videos, or other web content related to this topic. Lifecycle marketing is not really a new concept. In fact, it is a critical part of running a successful business. During my 4+ years as an Infusionsoft consultant, trainer, and product documentation...
read more
Media and communication trends are growing by the minute and it's affecting how people expect to receive information – quick and efficient. Consumers don't want to be bombarded with too much information, just enough to make a decision on whether they would buy-in to the messages that brands and media are sending out. For apartment residents, the same mindset carries over to how they perceive multifamily email notifications. In a lot of ways, email remains the dominant channel. And if the...
read more