Uncategorized
Out with the old and in with the new, sounds great but the devil is always in the details. As most Ontario multi-residential owners know the Municipal Property Assessment Corporation (MPAC), is mailing out Property Assessment Notices. These notices are leaving some scratching their heads and others trying to figure out the logic in the numbers.  Industry experts don't agree with MPAC's newly adopted calculation or procedure and are bracing for a surge in assessment increases and property...
read more
Story by: Matthew Robinson, Rob Shaw and Joanne Lee-Young, | Financial Post Vancouver's soaring single-family home prices have been blamed in part on foreigners snapping up investment properties and leaving them empty. That myth was dispelled by results of a study released by the city Tuesday that shows only one per cent of single-family homes are vacant. Of more concern in a city strapped for affordable housing is the 12.5-per-cent non-occupancy rate for condominiums, which account for most...
read more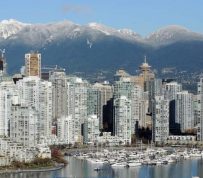 Story by: BNN.ca and wires Vancouver is the third least affordable city in the world, a survey of nearly 90 global major metropolitan regions has found. The median home in Vancouver costs almost 11 times the median annual pretax household income, according to the annual ranking by U.S.-based research firm Demographia. "Vancouver continued to be among the most unaffordable markets. Vancouver's Median Multiple deteriorated from 10.6 in 2014 to 10.8 in 2015. This represents a more than...
read more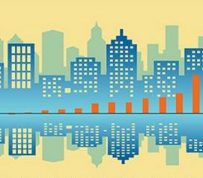 Story by: Greg Bonnell, Reporter, BNN An increasing number of rental apartments are sitting empty in Calgary and Edmonton as the oil price slump takes its toll on the market, according to a new report from Canada's housing agency. But preliminary data from the CMHC's Rental Market Survey show average monthly rents are still rising in the two cities despite vacancy rates moving substantially higher. Calgary's condo and apartment rental markets were among the tightest in the country last year,...
read more
Ushering a new era in news for Canada's Apartment Industry Professionals Last year the RHB Insider Network was well received and more importantly well viewed. RHBIN video interviews provide our audience with an inside look as our guests share inside information and engage in open discussions that elaborate on timely issues and decision-making processes affecting the rental housing industry. The challenge was now to continue delivering on topics you want to know more about in an even...
read more
As Canada's most widely read apartment magazine and newsreel, RHB is proud to be the official media sponsor for the rental housing industry's most significant event. The Canadian Federation of Apartment Associations (CFAA) two-day Conference and Trade Show and the half-day Building Innovations Bus Tour is once again back in Toronto from June 10 to 12. The seventh annual CFAA Conference and Trade Show is unlike other conferences and trade shows; this conference is focused...
read more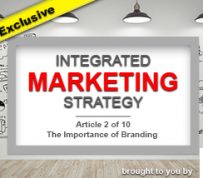 Story by: Sarah Rodrigues As I discussed in last month's post on marketing strategy, knowing your business is key to formulating an effective marketing plan. One major aspect of your business' identity is its brand. What is a brand? "Brand" is an all-encompassing term for how you want your company to be perceived by others. A brand is a promise of a certain level and style of product or service, and should set you apart from the competition. Brand is an external expression of a company's...
read more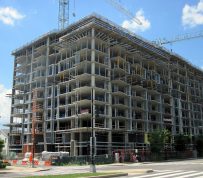 Story by:  Sean MacKay | BuzzBuzzHome Following a double-digit decline in January, building permits issued by Canadian municipalities fell again in February over the previous month. According to new data released today by Statistics Canada, Canadian municipalities issued building permits worth $6.1 billion in February, a 0.9 per cent drop from January. The government agency attributed the decline at the national level to lower construction intentions in Quebec, Ontario and Alberta. It was the...
read more
Story by: TAMSIN MCMAHON – REAL ESTATE REPORTER Canada's federal housing agency is raising mortgage insurance premiums as part of a plan to boost its capital reserves. Canada Mortgage and Housing Corp. said it is raising premiums on the highest-risk mortgages – borrowers who have down payments of less than 10 per cent – by 15 per cent starting June 1. The changes come as part of a broader plan by the agency, announced last August, to boost its target capital reserves to 220 per cent...
read more
Story by: JENNIFER CHAN Customer reviews are extremely influential in the rental shopping process. In a world where renters research online reviews before signing the lease, customer feedback can have a profound effect on a prospective resident's decision. Reviews, good or bad, help you improve your business and know where to focus your efforts. Use the following strategies to build up a stockpile of reviews that you can leverage when marketing your property. Integrate reviews into the...
read more