Tenancy Law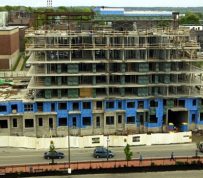 Story by: Jill Gregorie Carol-Ann Garland thought she was being prudent when she invested almost $60,000 on two condominium units in 2012, believing that the rental income could help pay for her daughter's university tuition. Four years later, however, construction on the downtown St. John's building has not begun – even though the developers began advertising units back in 2009, according to CBC News. Kevin Nolan and Robert Hall, who run Nolan Hall and Harbourside Development...
read more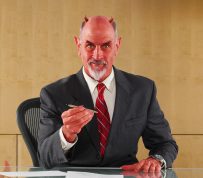 Renting always comes with the risk that you'll end up at the mercy of a true Landlord From Hell. We're not just talking about run-of-the-mill laziness, paranoia, or intrusiveness here. We're talking about epic badness. Because there's a very significant difference between a landlord who is just a pain in the neck and one who is trying to get you to leave by, say, soaking your possessions in ammonia and turning off the heat during winter. Right? So before you start complaining, here's a fresh...
read more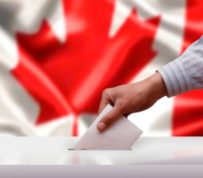 Here's an overview of what NDP leader Tom Mulcair, Liberal leader Justin Trudeau and Conservative leader Stephen Harper have promised as it relates to your personal finances as well as CFAA's Election Guide 2015. Taxes NDP: Cancel income splitting for families with kids under the age of 18 but keep it for seniors; eliminate the CEO stock option loophole that allows wealthy CEOs to avoid taxes on 50% of income received from cashing in company stock (with proceeds invested into eliminating...
read more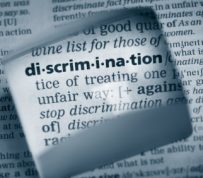 The Human Rights Tribunal has recently reaffirmed the 3-part test for assessing whether or not an employer has met its obligation to take reasonable steps to respond to and address complaints of harassment or discrimination.  The decision in Zambito v. LIUNA Local 183, [see decision here at 2015 HRTO 605 (CanLII)] emphasizes in Step 1 of the test the need for employers to have a policy and complaint mechanism to address alleged violations of the Human Rights Code (the "Code"): (1)...
read more
Story by: CFAA On June 25, 2015, the Supreme Court of Canada put a final end to the Tanudjaja case, in which the Centre for Equality Rights in Accommodation (CERA) sought court declarations that the current federal and Ontario housing policies violate the Canadian Charter of Rights and Freedoms. CERA and four disadvantaged people had filed a claim that government policy resulted in homelessness and inadequate housing. They did not allege that any particular law violated the right to life,...
read more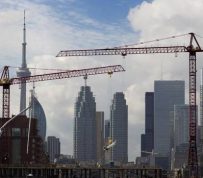 Story by: TAMSIN MCMAHON  |  The Globe and Mail In the wake of a massive condo boom, Ontario is overhauling its outdated rules governing condominium living, giving the province's 1.3 million condo owners new rights to battle boards and unscrupulous property managers. The province plans to compel condo boards to provide more financial disclosure to owners and prospective buyers, require mandatory education for condo directors and create two new condo authorities, one that will license and...
read more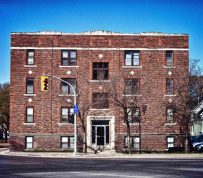 Story by: Monika Warzecha  |  BuzzBuzzHome The Federation of Canadian Municipalities has sounded the alarm on prohibitively expensive rental markets in major metros across the country. One in five renters pays more than 50 per cent of their income on housing according to the 2011 National Household Survey, just one of many eyebrow-raising stats quoted in the report. Looking at the 2014 rental survey from the Canada Mortgage and Housing Corporation (CMHC), the report's autors found that 18 of...
read more
Last week FRPO started its annual round of RTA seminars, to help landlords and property management staff learn about Ontario's complex residential tenancy law. It's little wonder why members keep coming back to learn at these sessions. At over 350 pages, Ontario's Residential Tenancies Act and its regulations is the most complicated landlord-tenant law in North America. British Columbia, one of the most tenant-friendly provinces in Canada, has a Residential Tenancy Act clocking in at about 60...
read more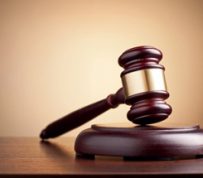 HERE ARE SOME IMPLICATIONS FOR PRIVATE LANDLORDS The Landlord and Tenant Board (LTB) has just released a decision by a special three Member panel which articulates the legal relationships between landlords, supportive housing providers (SHP's), and subsidized housing occupants (Occupants) where landlords have entered into "head lease agreements with SHP's which, in turn, enter into occupancy agreements with their clients.  Landlords and SHP's are declared to be...
read more
Story by: Cohen Highley LLP A common complaint of condominium residents and apartment tenants is about excessive noise caused by occupants of neighbouring units.  Like residential landlords, a condo corporation has a positive legal duty to investigate such complaints and take action if the noise is excessive. Some residents are overly sensitive to ambient noise, whereas others may be indifferent to excessive noise levels. What if the condo board or landlord investigates the noise issues and...
read more