Tenancy Law
In a member bulletin from September 2015, we reported on a Small Claims Court decision (Finney v. Cepovski, 2015) that created significant confusion as to the appropriate legal venue for a property owner to seek recovery of the cost of damages done by a tenant to a rental unit. In this case, the rental housing provider discovered the tenant had caused, or allowed damage to be done to a rental unit, but it wasn't discovered until after the tenant had moved out due to an eviction order...
read more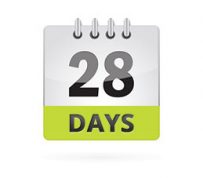 Story by: Joe Hoffer, Partner  |  Cohen Highley LLP Lawyers Attached is a link to the new forms which allow tenants to break their leases on 28 days' notice because of fear of abuse.  Make sure your staff know what these forms are and what to do if they are given one.  Remember, the fines for a breach of the secrecy requirements are up to $100K plus civil liability if a tenant is further harmed as a result of the breach.  Here is a link to the forms Tenant's Notice to End my...
read more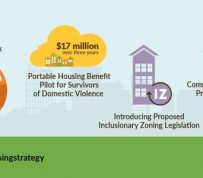 Ontario government announces 22 communities to be part of pilot FRPO is pleased that the Ontario government has decided to expand the Portable Housing Benefit program.  FRPO has long advocated that a Portable Housing Benefit is an effective way to provide families with housing that they can afford. In March, as part of its Long Term Affordable Housing Strategy, the Ontario government announced $17 million over 3 years for a Portable Housing Benefit pilot program that would focus on survivors...
read more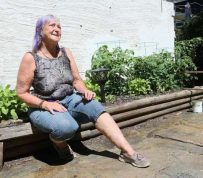 Story by: Matt Robinson, Postmedia News Patty Gazzola had rented her Commercial Drive-area home for 29 years by the time she was evicted in the spring. The 69-year-old Vancouver woman was told by her landlord that her house had been sold and that the buyer or a close family member of the buyer intended to live in it. She was given two months to get out. "It was a shock," she said in a recent interview. But after Gazzola moved out of the home at 1828 Graveley St., the new owners never moved in,...
read more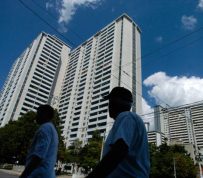 Overview The City is seeking input from the public on creating a new program to improve living conditions in rental apartment buildings. The goals of the program are to: Improve access to information Increase tenant engagement Promote best practices in building maintenance Strengthen enforcement The proposed program includes the current building audit program, new requirements for landlords as well as website improvements to provide more information to the public on rental housing in Toronto....
read more
Story by: Reid Southwick, Postmedia News Low energy prices and high unemployment have forced people out of their homes in droves, spiking housing vacancies to levels not seen in well over a decade, census figures show. Calgary's 2016 civic census revealed that while the city's population increased slightly to more than 1.2 million in April, more people moved out of the city than arrived here. Analysts said the economic turmoil driving out-migration has also led to a dramatic increase in...
read more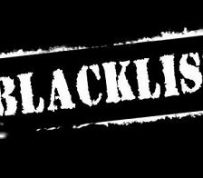 Story by: Don Butler, Ottawa Citizen A property management company that maintained a "bad tenant" list for a landlord association has agreed to scrap it after the office of federal Privacy Commissioner Daniel Therrien concluded the personal information it contained was improperly collected. Therrien's office investigated after receiving a complaint in February 2014 from a single parent with a disabled child. The unidentified woman had applied to the company for new rental accommodation that...
read more
Story by: Stephanie Irvin  |  Global News Tens of thousands of people are still out of their homes because of the Fort McMurray wildfires, and being a landlord or tenant can make things even more complex. The Centre for Public Legal Education Alberta (CPLEA) has put together some important information that can help navigate the difficult situation. Under the residency act, tenants must keep paying rent when it's due even though they aren't living in the property. You can speak with your...
read more
The Divisional Court has ruled that, in the absence of express, permissive language in a lease, a Landlord may not take photographs of the interior of a rental unit and post the images when listing the unit for sale. In particular, the Court stated: "…absent a specific term of the lease, or with the tenant's consent, there is no authority under s. 27 of the RTA to require entry into a tenant's premise to take photographs for marketing purposes to advance the sale of the...
read more
Ministry of Municipal Affairs and Housing  |  March 28, 2016 In support of Ontario's updated Long-Term Affordable Housing Strategy, Ontario is taking the following initiatives. Developing a Framework for Inclusionary Zoning Ontario is proposing to introduce legislation that would, if passed, allow municipalities the choice of establishing inclusionary zoning policies. If a municipality chose to use this tool, new housing proposals would require a certain percentage of affordable units in...
read more