Tenancy Law
Here is a national look at rent control rates, implications and required tenant proceedings. British Columbia Landlords must use the official "Notice of Rent Increase" form and give their tenant three months' notice to increase rent. BC has rent control and the allowable increase for 2017 is 3.7 per cent. Alberta Landlords may increase rent if there hasn't been an increase in the last 365 days or since the start of the tenancy, whichever is later. Written notice must be given and the time...
read more
By SUSAN PIGG Business ReporterLESLEY CIARULA TAYLOR News reporter Tenant advocates call for controls on rent increases for newer condo and apartment buildings The Ontario government needs to close a loophole that has created a "two-tiered system of renters" — an increasing number of them in new downtown condos where some landlords are jacking up rents as a form of economic eviction, says the head of the Federation of Metro Tenants' Associations. The federation has had numerous calls from...
read more
A justice of the peace has imposed a $10,000 fine on the owner of a Willowdale home who violated city bylaws by accepting short-term renters, often using web sites such as Airbnb to find them. Justice of the Peace Gerry Altobello rejected a submission from the city prosecutor that the fine be set at $1,000 because that was "not enough" to send a message of deterrence to others doing the same thing. Altobello said the defendant was "thumbing his nose at the community and the city," by...
read more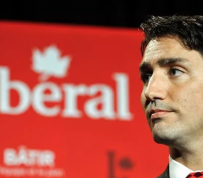 Dear Prime Minister Trudeau, The renewed federal role in housing has been met with palpable enthusiasm across the country. The Government of Canada has recognized the urgent need for a national strategy, and the important role the federal government can play in housing policy. The National Housing Strategy is a once-in-a-generation opportunity to ensure every Canadian has a suitable, adequate and affordable place to call home. We applaud the federal government for having made housing a...
read more
Story by: CRE The Canadian government has unveiled its housing strategy plans, following months of consultation with Canadians and industry stakeholders. "Affordable housing can connect individuals with the facilities and services they need to build secure, productive and meaningful lives for themselves. Living close to jobs, public transportation and childcare enables people to participate fully in society and the economy," Jean-Yves Duclos, minister of families, children and social...
read more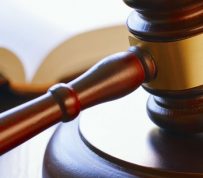 Story by: Matt Maurer The Ontario Court of Appeal has ruled that a provision of the Mortgages Act, which allows lenders to set aside tenancy agreements for the purpose of taking possession of real property, does not conflict with the Residential Tenancies Act, 2006 (RTA) and can be used by lenders to set aside "sweetheart" tenancy agreements that are designed to discourage the lender from taking possession or adversely affecting the value of the lender's interest in the property. In the case,...
read more
Story by: Martin Rumack Effective Sept. 6, the Ontario government implemented changes to the Residential Tenancies Act 2006, which impacts both landlords and tenants in an important – and perhaps surprising – way. What has changed? The Sexual Violence and Harassment Action Plan Act, 2016, amends the legislation to benefit tenants who are victims of sexual or domestic violence, by allowing them to abridge the normal rules around giving notice to end a lease, as a means of facilitating their...
read more
Story by: Justin da Rosa Condo managers are already cracking down on Airbnb rentals prior to the expected regulation in Toronto. The city is currently reviewing the impact short-term rentals such as Airbnb have on Toronto real estate, with an eye on regulating that increasingly lucrative investment option. It released a report earlier this about the growing influence of the home-sharing program and claimed it is currently researching key issues, consulting with key stakeholders and will...
read more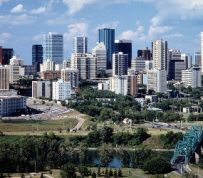 Story by: Ephraim Vecina Alberta is lagging behind the rest of the nation in terms of rental supply, according to the Calgary Homeless Foundation's director of research and data. In a contribution post for Rabble.ca, Nick Falvo noted that the difference in rental unit availability between Alberta and the Canadian average has widened in the past 25 years. "One likely contributing factor here has been large in-migration to Alberta over the past several decades," Falvo wrote. "Another is higher...
read more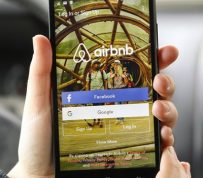 Story by: Ephraim Vecina Airbnb's continuous misrepresentation of its business has led to it cutting into much of Toronto's already scarce supply of rental space, the Canadian Centre for Policy Alternatives argued in its latest study released on September 22. "[There is] a disconnect between the Airbnb narrative around 'sharing' that is at the heart of its advertising campaign," the CCPA wrote in its report, as quoted by the Toronto Star.  Since 2014, Airbnb has seen 288 per cent growth in...
read more