Tenancy Law
FRPO released a second research report undertaken by Urbanation, this time focused on the importance of vacancy decontrol. The report attached is called Renovation Investment and the Role of Vacancy Decontrol. Key findings of the report include three quarters (77%) of purpose built rentals in Ontario received renovation expenditures of $5,000 or more since 2012 with a total investment of $5.2 billion as a result of vacancy decontrol. Vacancy decontrol is a key component on Ontario's Rental...
read more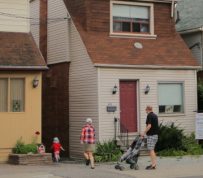 Ensuring adequate shelter. Safeguarding homeowners' value. Protecting the environment. I do not envy politicians. It seems like every decision our elected officials make, thousands of people immediately attack their keyboard, criticizing everything about it. Even when a politician's choice is heavily supported, the vocal minority shouts from the rooftop that this politician doesn't care, doesn't understand, or is willfully ignorant of the needs of a certain subsection...
read more
Ontario's Ministry of Housing is developing a standard lease template. We value your thoughts and opinions and invite you to help us make it useful, easy to understand and fair for both landlords and tenants. Landlord and tenant rights and responsibilities remain the same – we want your input on what information should (or should not) be included in the template. How to participate Step 1: Read the discussion paper below to understand the proposed sections of the standard lease template. Step...
read more
On September 13, CFAA President John Dickie appeared before the House of Commons Standing Committee on Health. While the committee recognizes that some tenants will be disturbed by tenants who are smoking or cultivating marijuana in their apartments, it was clear that any solutions to that problem are going to have to come from the provinces. For example, Quebec apparently intends to prohibit home growing. CFAA made the following points: Smoking marijuana should be banned anywhere that smoking...
read more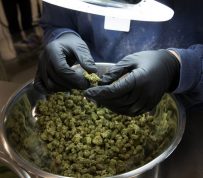 TORONTO — Ontario is the first province out of the gate with a detailed plan to sell and distribute recreational marijuana when Ottawa legalizes it next summer. The Liberal government announced Friday that it will sell marijuana in as many as 150 dedicated stores run by the province's liquor control board. Those looking to purchase marijuana when it becomes legal across the country will be subject to the same age and usage restrictions currently in place for alcohol, said Attorney...
read more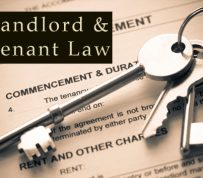 New Rules are in effect if you want to acquire vacant possession of your rental unit based on "landlord's own use".  Effective today, the Notices to Tenants have changed as have other obligations, such as the requirement to file an affidavit asserting the use will be in effect for a minimum of one year and the requirement to pay a one month rent penalty.  Notices that you have in August will not be affected, nor will any follow up proceedings at the Board if you need to apply...
read more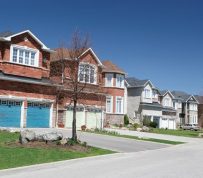 A rental housing project targeted for single parents who need support to secure and maintain housing is underway in Regina, Saskatchewan. Ground-breaking for the project was announced on August18. The project is a four-level apartment building that will be built on land owned by Gabriel Housing. It will consist of six one-bedroom and six two-bedroom units. The Government of Canada, through Canada Mortgage and Housing, and the Province of Saskatchewan, through Saskatchewan Housing, are jointly...
read more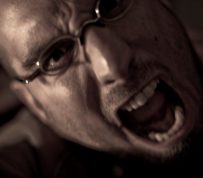 If you have a tenant or condominium unit owner who repeatedly insults, threatens and/or intimidates staff via e-mail or otherwise, you have a legal obligation to bring it to an end. Staff who are the targets of a tenant or unit owner's abuse are workers and the conduct likely falls within the ambit of workplace harassment. The Occupational Health and Safety Act, 1990 ("OHSA") defines workplace harassment as "engaging in a course of vexatious comment or conduct against a...
read more
Many residential landlords and property managers understand that the Residential Tenancies Act, 2006 (he "RTA") is a complete code for the rights and responsibilities of landlords and tenants; what can be forgotten is that the Human Rights Code and the duty to accommodate supersede the provisions of the RTA.  The case of Madkour and Ismail v. Alabi is an important reminder.  In this case, during the final months of a tenancy, the landlord began showing the unit to prospective...
read more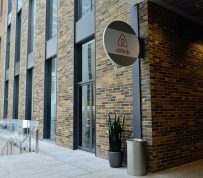 As major Canadian housing markets like Toronto and Vancouver grapple with limited housing supply and worsening affordability, many have speculated that Airbnb may be exacerbating the issue. A new study from McGill University has quantified just how much of an impact the hugely popular short term rental platform is having on the rental housing pool in Canada's three largest cities. The study by McGill's School of Urban Planning found Airbnb was responsible for slashing roughly 14,000 rental...
read more