Tenancy Law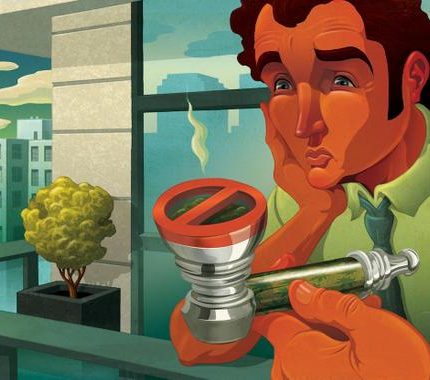 On October 11, 2018, the Ontario Human Rights Commission (OHRC) released a new policy statement on cannabis and the Human Rights Code. The policy statement confirms that provincial smoke-free legislation prohibits smoking or vaping cannabis for a recreational or medical purpose in common areas of apartments and condominiums.  The Commission acknowledges that people can smoke, vape or consume edible cannabis for medical or recreational purposes inside apartments and condominiums unless there...
read more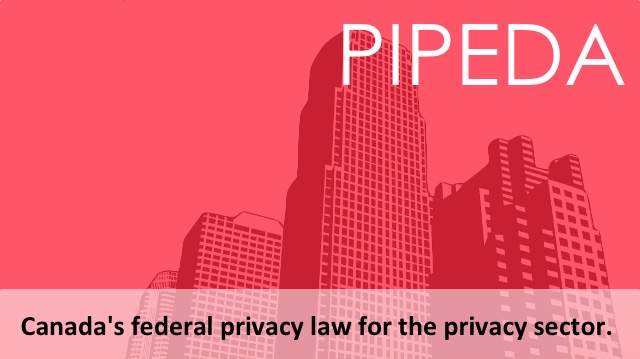 As of November 1, 2018, landlords and property managers in Canada will have enhanced obligations to keep records and report data breaches under the Personal Information Protection and Electronic Documents Act (PIPEDA). If you experience a data breach – referred to in the regulation as a "breach of security safeguards"- you will be exposed to new liabilities, including: Mandatory reporting of the breach to the Information and Privacy Commissioner; Mandatory notice to affected...
read more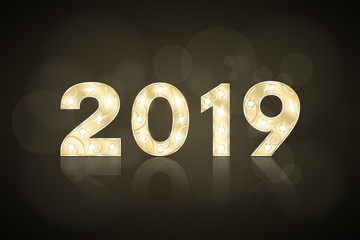 The B.C. government is capping rent increases in the province at the rate of inflation, a move that will drastically cut the maximum annual rent hikes that had been allowed under the old formula. The province dropped the automatic two per cent increase in annual rental costs for renters around the province, starting next year. The increase will now be limited to the annual rate of inflation, which now stands at 2.5 per cent. This comes on the heels of recommendations from the Rental Housing...
read more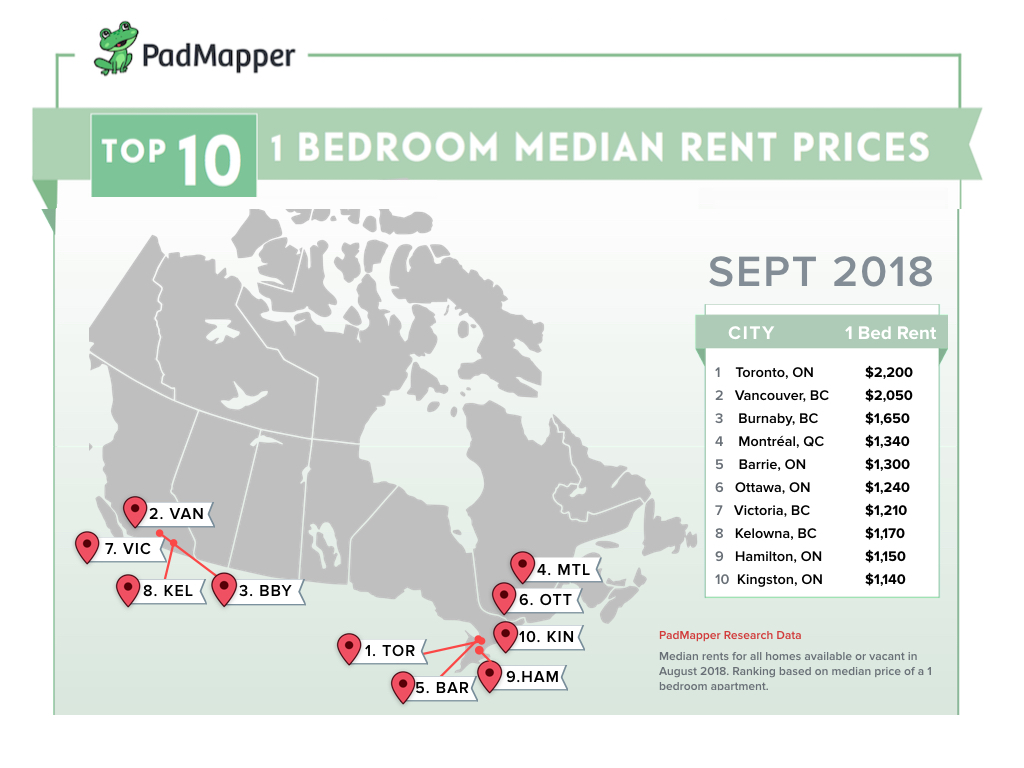 Ontarians struggling with rising living costs will find little encouragement in the latest rental rates report from rental site Padmapper. Advertised rates for apartments in Toronto have jumped by double digits over the past year, with one-bedroom apartments averaging $2,200 in Padmapper's September report, up 14 per cent in a year. Two-bedrooms are up 15.6 per cent, to $2,820 on average. Strong rental rate inflation was also seen across many of the Ontario cities covered in the survey,...
read more
Haider-Moranis Bulletin: A deep-dive into Toronto housing data should dispel some myths that have fuelled disdain for investors who make renting possible. Unlike owner-occupied housing, our understanding of rental housing is inadequate at best. Even basic information on the rental market, such as by the type and size of housing and across neighbourhoods, is not readily available. This leaves landlords, investors, and renters make do with incomplete and, at times, dated information. A...
read more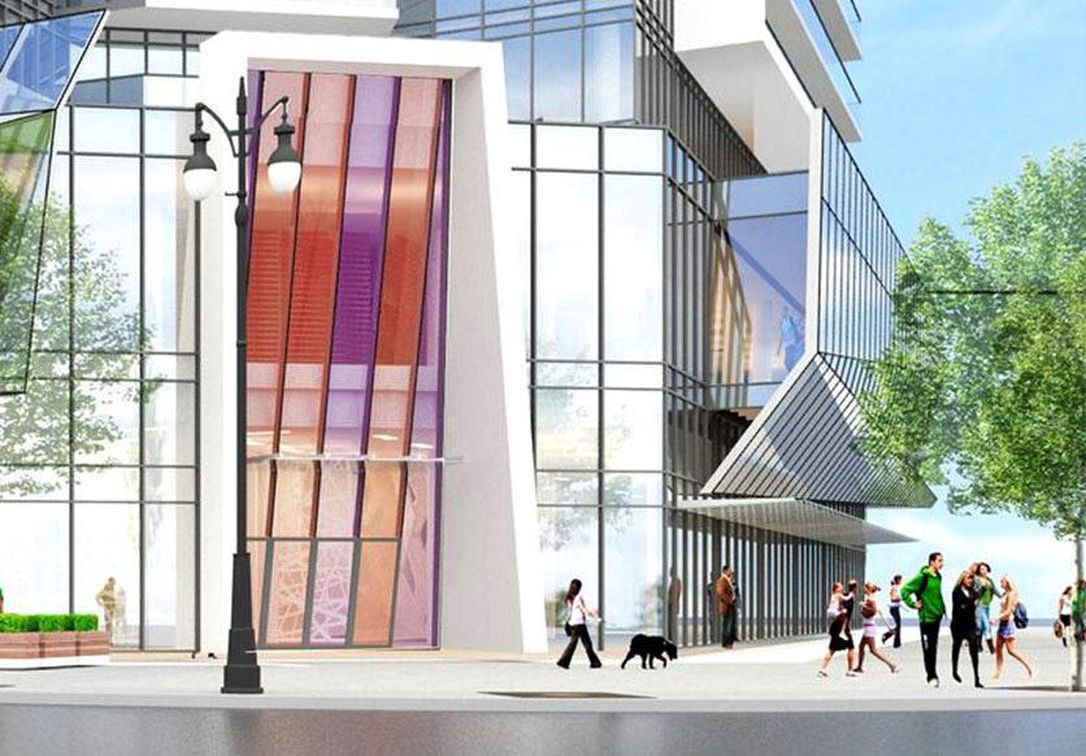 There are growing calls for stronger homebuyer protections in the wake of a second major condo cancellation at the Vaughan Metropolitan Centre, this time affecting buyers of 1,633 units in the sold-out Icona buildings that were launched between January and March last year. The project by the Gupta Group at Highway 7 and Edgeley Blvd. was supposed to include the tallest condo in Vaughan at 55 storeys. But this week, the developer sent cancellation letters dated Sept. 14, citing "circumstances...
read more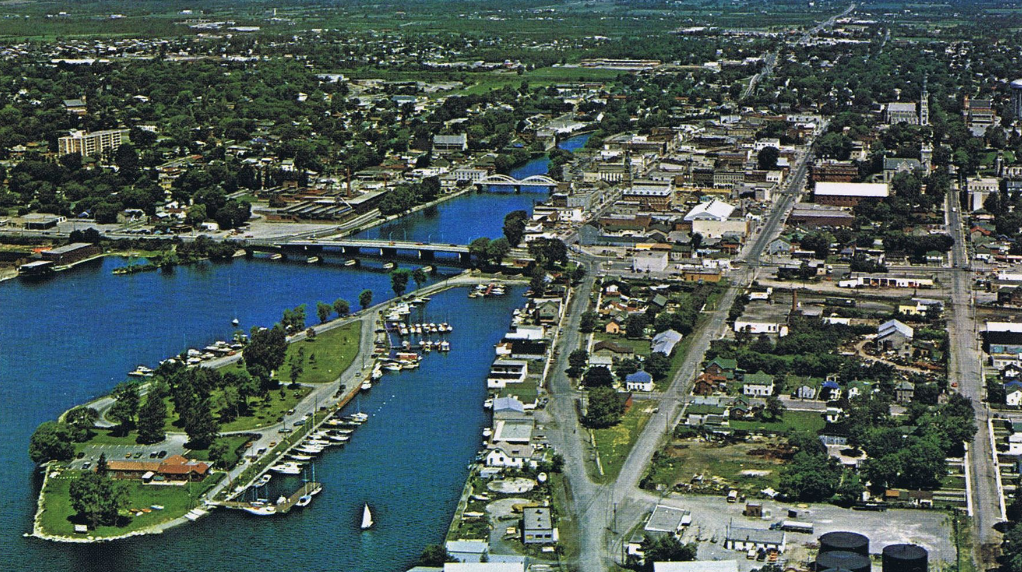 Belleville Mayoral candidates will face residential landlords in the Quinte region at an upcoming all candidates meeting. The Quinte Region Landlord Association is hosting a Belleville mayoral all candidates meeting on Monday September 24 6:30pm in Belleville. The main theme of the meeting will be the local housing crisis and how landlords are being handcuffed by government policy to improve the situation. "We have a lot of upset members who would like to ask about key municipal issues which...
read more
Do stricter rent control laws slow the increase in residential rents? Housing advocates and left-leaning governments believe they do. However, recent data from Ontario appears to offer further proof that this is not the case. In April 2017, Ontario's then-Liberal government introduced the Rental Fairness Act, which expanded rent control to all private rental units. The Act restricted rent increases to 1.5 per cent in 2017 and introduced additional provisions to protect tenants from being...
read more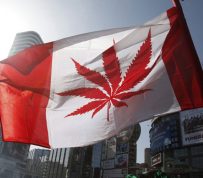 RioCan Real Estate Investment Trust said it's anticipating a "gold rush" from Canada's legalization of recreational marijuana in October, bringing premium rents and boosting demand for retail real estate across the country's biggest markets. Canadian pot companies say they're ready to start building in Ontario if its government allows private stores to sell marijuana, a prospect being considered by the conservative premier, Doug Ford. That system would mark a shift from the previous, liberal...
read more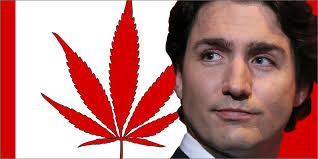 Prime Minister Justin Trudeau announced Wednesday that marijuana will be legal in Canada starting Oct. 17, 2018. Justin Trudeau confirmed the long-awaited start date during Question Period in Ottawa, ending months of speculation surrounding when, precisely, Canadians will be able to purchase and consume the drug legally. The Liberals had initially aimed for July 1, Canada Day, but procedural issues and delays prevented them from reaching that target. The legislation outlining the federal...
read more