Suite Renovations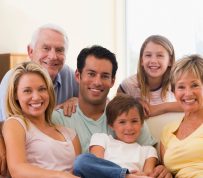 Story by: DOUG CLARK As landlords, do we need to be concerned with the age of our current or prospective tenants? After all, we're already juggling property taxes, maintenance costs, legal issues and more. Every market is unique; targeting your marketing efforts to a specific age group isn't always useful, but in some cases it may significantly impact your return on investment. If you're buying and renting out properties in a college market, it's easy to guess that your tenants will tend to...
read more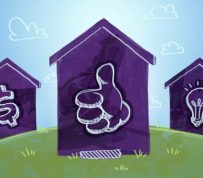 Story by: JENNIFER CHAN Ever wish you had more time and resources to keep up with the work on your rental property? Maintenance doesn't stop once you find a tenant, but there are several ways to make your job as a landlord a little easier. Here are some tips to help you save time and money managing your property. Change locks with ease: Replace locks quickly during turnover using KwikSet SmartKeys, which allow you to easily reset the lock yourself. Standardize your property features: Finding...
read more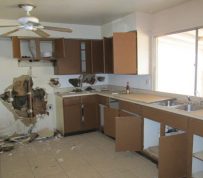 It is a well-known fact that Ontario's rental housing stock is reaching a time-worn state. Over half of all rental housing units in the province were constructed prior to 1970, just before rent controls devastated new rental housing supply in the mid-seventies.  Over 400,000 rental housing units, or 30% of the apartment stock, is now over 55 years old. Landlords in the private sector are responding by investing vast amounts of money into repairs, maintenance and new apartment construction,...
read more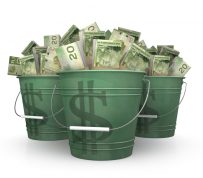 Story by: Tim Blackwell The scenario is all too common in the multifamily housing industry. An apartment portfolio will unnecessarily spend itself out of a good thing. The fruits of years of planning and executing the next move in a major market or acquiring a new set of properties are slower to come simply because a spend management program through vendor consolidation and product standardization is not in place. Spend management is the infrastructure to support management's philosophy of who...
read more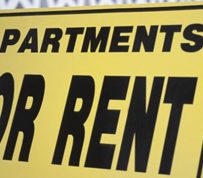 Finding a suitable candidate for your rental property is a matter of asking the right questions When it comes to managing rental properties, Ryan Bondy and Dave Bradt know their stuff. Bondy, owner of Evernew Professional Services, has been in the rental management business for over 10 years and oversees over 140 rental units across Essex County. Bradt is the building manager for Timbercreek's Alexander Park Apartments, an 80-unit building on Riverside Drive in Windsor. Among their duties...
read more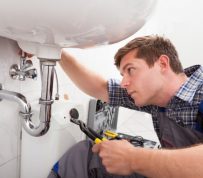 Maintenance can be a necessary evil in the apartment industry. Water heaters leak, HVAC units fail and pipes burst in units old and new. As repairs add up, so do expenses, which drop straight to the bottom line. Effective management of repairs and expenses will lessen the blow in many cases, but that goes beyond getting good deals on replacement items. As with many business applications, solving problems efficiently often comes down to people, processes and technology. If you think you're...
read more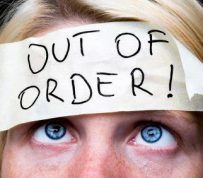 The modern-day renter chooses the renter lifestyle because it's convenient and worry free. Once they become residents of your property, how can you ensure you deliver that implied promise? Keeping the ship running smoothly is an uphill battle — appliances will break, amenities need maintenance, and maintenance delays will happen. They key to placating frustrated residents as you work to resolve issues is delivering great customer service. Keep residents in the loop As a resident, it's...
read more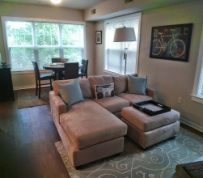 When it comes to apartment leasing, first impressions are everything. Before renters even step into a model unit, manicured landscaping, clean common areas, and a clean office play a huge role in shaping customer perception. The little details provide prospective residents with a peek into the management style, community upkeep, and living experience. As an apartment marketer you're not only marketing a place to live, but also a lifestyle. Here are some tips to maintain a professional,...
read more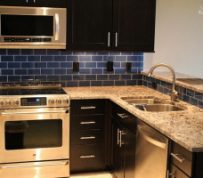 Looking for a way to boost your rental income and increase property value? Home improvements are the way to go, especially if your rental property is showing wear with age. While a complete kitchen or bathroom renovation gives you high return value, they're also expensive projects. Focusing on the most high-value home improvements will enable you to increase the rent and make the property more appealing to prospective renters. All property updates are planned with a budget in mind, so here are...
read more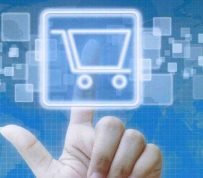 Is your portfolio consistently over budget? Many multifamily companies have poor property level purchasing habits that have become an accepted way to do business. Busted budgets, rogue spending, decentralized purchasing programs and a general lack of control at the corporate level are just a few of the issues that plague companies that don't have a technology-based managed procurement plan in place. Typical Purchasing Environment Typically, MRO, paint, floor covering and office supply...
read more